Teddy Bears Raise £5,500 for Ronald McDonald House Charities
Posted on 09 May, 2022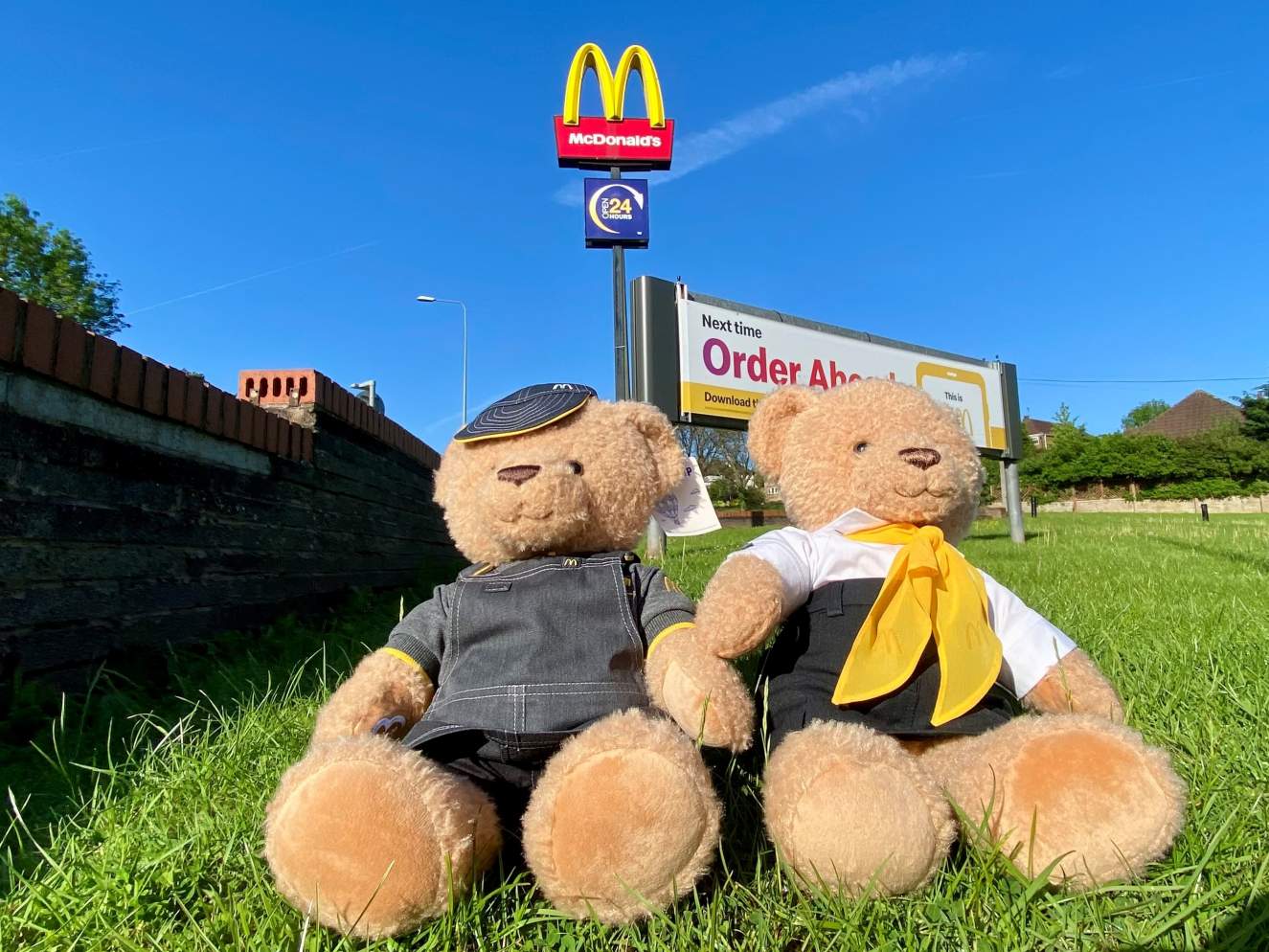 Dimensions designed and crafted a pair of bespoke Teddy Bears, dressed head to toe in their own mini-McDonald's uniform. The bears were recently auctioned at the McDonald's Worldwide Convention in Florida, raising an incredible £5,500 for Ronald McDonald House Charities.

The bears were extremely popular during the convention and attracted multiple bidders. Dimensions are pleased to have crafted a further two pairs of bears which will find new homes with the competitive bidders for further donations to the charity. Thank you to all bidders and congratulations to Mike, Matthew and Dennis who are all providing new homes to their bears.

The money raised from the auction will go towards giving families a place to sleep, eat, relax, recharge, and most importantly, remain close to their poorly child. The £5,500 raised can be used to:
Provide a House Assistant for eleven weeks: a friendly non-medical face for a family to chat, laugh or cry with after a difficult day at the hospital
Help pay for a month of overnight security at a House, allowing families to fall asleep feeling safe and secure
Provide a month of Wi-Fi across all Houses, enabling families to stay connected with loved ones far away via phone and video calls
Cover the cost of accommodating a family for 220 nights!
Head of McDonald's Relationship at Ronald McDonald House Charities UK, Jon Manley said:
"We are very grateful to Dimensions for supporting our charity with the creation of these special teddy bears. The amount they've raised will make a huge difference, helping to ensure that families are fully supported in our 'home away from home' accommodation.
"We rely on the generous support of fundraisers and companies like Dimensions, to enable us support families in their time of need."
About the Teddy Bears
To celebrate Dimension's 30th anniversary we created bespoke anniversary bears for all our customers, each complete with their own uniform as a memento.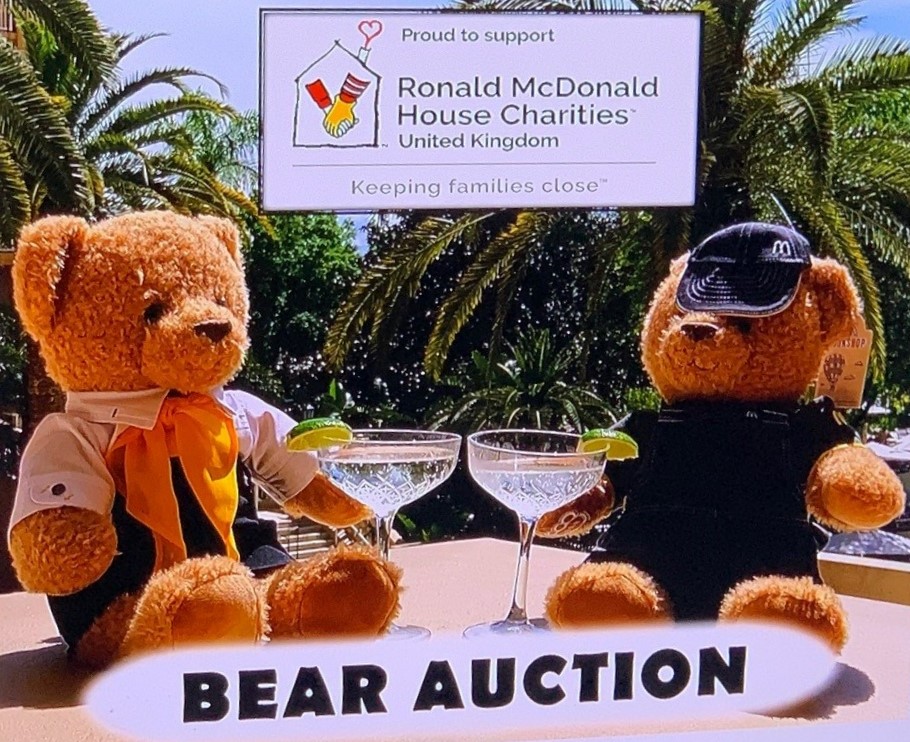 Image: Photograph taken during the auction at the McDonald's Worldwide Convention.
About Ronald McDonald House Charities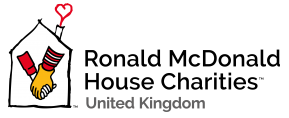 Dimensions has a long-standing relationship supporting Ronald McDonald's House Charities. The charity relies heavily on its generous supporters to keep families close when their little ones are in hospital.
Having a child in hospital is unimaginable for families. At Ronald McDonald House Charities UK, they ease some of the burden by providing free 'home away from home' accommodation.
The best medical care isn't always close to home, and families often find themselves travelling long distances to be with their child in hospital.
RMHC's 13 Houses across the UK give families a warm and comfortable place to rest, eat and relax, just moments away from their child's hospital ward. Their support if invaluable to families at a critical time in their lives.