Financial Services & Insurance

The financial services industry has been well known for its smart and professional appearance for decades. A symbol of trust and respectability, career wear within this sector features tailored suiting with branded accessories.
We provide a fully managed service for some of the UK's leading banks and financial establishments, having provided branch staff and other divisions' corporate wardrobes for over 24 years. As such, we understand the growing gender diversity within this sector and work with one of the industry's leading banking groups to provide gender neutral ordering options that suit all ages, shapes, sizes and ethnicity.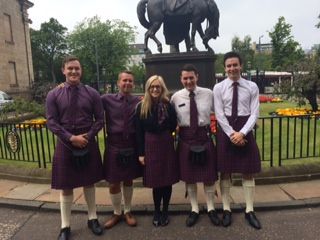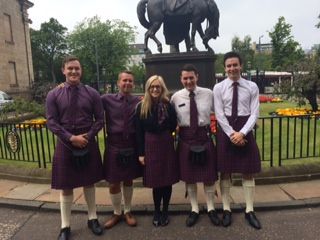 Dimensions help RBS celebrate their Scottish heritage
View
The Glasgow 2014 XX Commonwealth Games got off to a fantastic start with its colourful Opening Ceremony on Wednesday 23rd July and Dimensions feel very fortunate to have played a part in helping our customer The Royal Bank of Scotland, commemorate the sporting occasion in style.