NHSS & Dimensions Sustainability Initiative
Posted on 14 January, 2022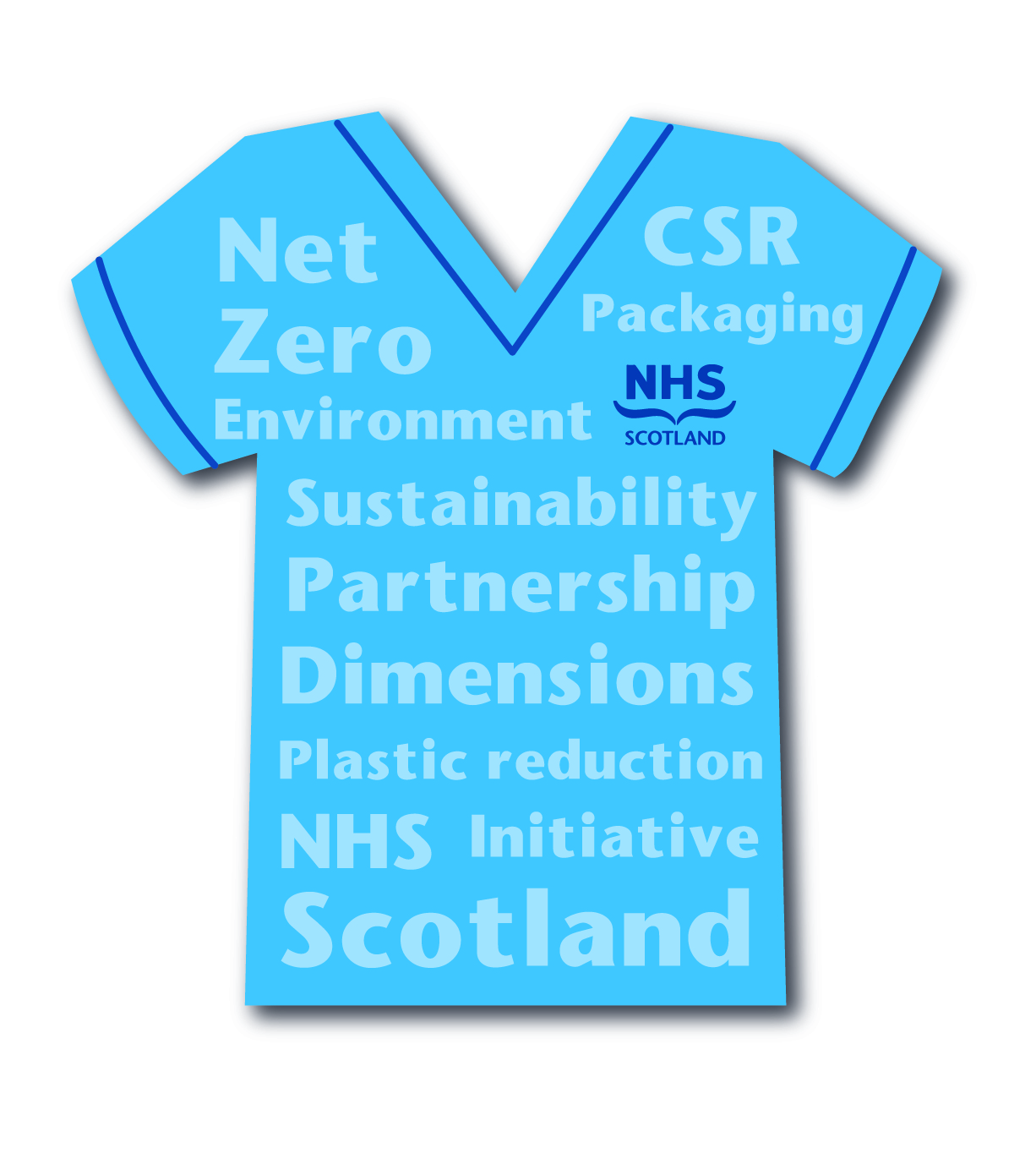 NHS Scotland and Dimensions Work in Partnership to Help Deliver A Sustainable Future
NHS Scotland's ambition is to become a service which is both environmentally and socially sustainable by working in partnership with local communities, local authorities and other public bodies, third sector organisations and their suppliers.
As part of their drive to achieve Net Zero by 2040 NHS Scotland approached their uniform partner Dimensions, to see how they could work together on a number of projects that would help reduce their environmental impact.
Dimensions has a 5-year Corporate Social Responsibility plan, where they are committed to constantly challenge themselves to find sustainable solutions for their clients and were delighted to accept this challenge.
The first initiative that the team will deliver in 2022 is to reduce plastic packaging by 50% by offering twin packs instead of single packs, with further initiatives being discussed for future implementation.
Dr Jane Hopton, NHS Lothian Sustainability Lead, said: "This initiative was prompted by one of NHS Lothian sewing room supervisors who noticed the waste and asked the question about why items were in single packs.
"It's a great illustration of how NHS Staff can support a greener NHS by looking again at their daily work, spotting the opportunities for change and persevering. Starting on the pathway of reducing the plastic packaging of NHS uniforms is a positive step for 2022 and for NHS Scotland and its Climate Emergency commitments."
Paul Hornby, Head of Strategic Sourcing and Commercial, National Procurement, said: "NHS Scotland are prioritising all activities to reduce our environmental impact and meet the Net Zero target by 2040 and really need our many suppliers to help and support us on this journey."
Mr Hornby added: "We really value the work of suppliers throughout the duration of their contracts to continually work and support our goals and are delighted that Dimensions have embraced this approach and are now embarking on a series of significant projects throughout their supply chain. This will directly have an impact on supporting our targets and contributing to our overall goal. We will continue to partner, support and celebrate with them as we proceed on this journey."