Menopause: What to Wear at Work
Posted on 08 March, 2022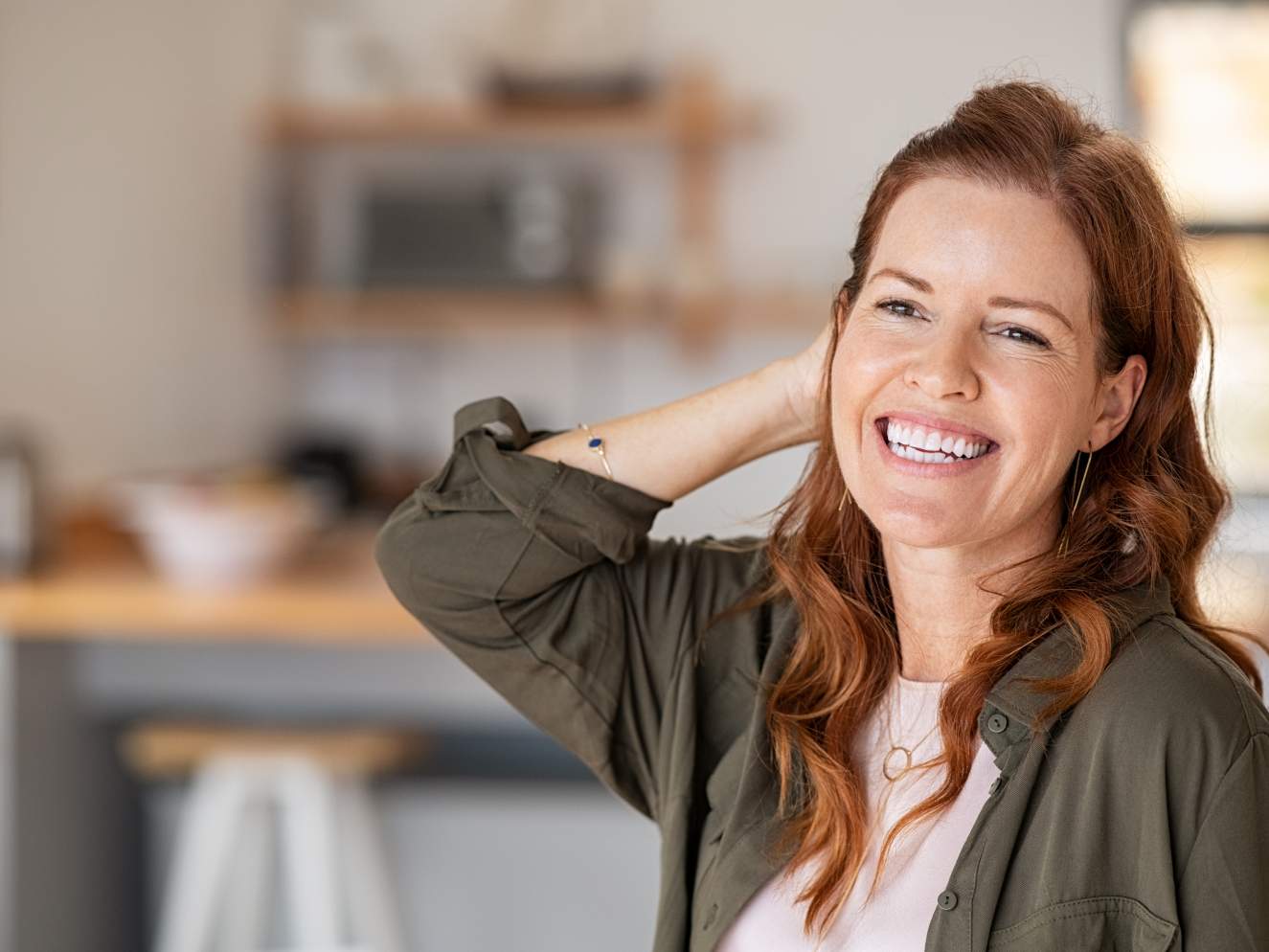 There are 48 symptoms that can be associated with every stage of the menopause; the most common of which are hot flushes. It is said that around 75-80% of women going through the menopause will experience hot flushes which will vary in severity and frequency, from as little as once a day to almost constantly.
Dressing for temperature is something that becomes more important the closer you get to peri-menopause, yet, this can be a problem when it comes to employee uniforms as this factor is often overlooked when designing a corporate wardrobe.
Knowing the properties of different fabrics and choosing different style combinations, can help a woman to feel more comfortable when experiencing a hot flush as well as remaining stylish during this time.
As such, the teams across the Mi Hub group are delighted to support our customers' commitment to wellbeing and have recently designed garments with their colleagues' comfort in mind for a number of clients including a health and beauty pharmacy-led retailer, the world's largest building society Nationwide, supermarket giant Tesco and Royal Mail; launching garments into their collections that help with regulating body temperature. Let's look at some of the design features of these ranges:
37.5 Fabric Technology
37.5 Technology allows a wearer to work either in extreme heat or cold as the technology cools or heats wearers, using revolutionary methods. One of the best examples of it being put into action was during the Lyke Wake Walk charity challenge, completed by Dimensions staff on the hottest day in June 2018, with one member of staff completing the 40-mile hike across the Yorkshire Moors in a 37.5 full suit! Complete with shirt, trousers, socks, tie, blazer and cap, the employee stayed cool throughout the hike, utilising the tech's cooling benefits.
Lightweight Layers
Layering lightweight garments that are not restrictive and can be removed when a hot flush strikes can also help in regulating body temperature. Sally-Anne Roe, Senior Designer at Mi Hub adds: "We've found that more and more now, customers want the best for their employees, with many wanting as wider range of uniform options as possible, to cater for different needs, irrespective of gender. This means that uniforms with layering systems have become more of the norm, allowing wearers to self-regulate their temperature"
Breathability Features
Another way of staying cool, is by designing the garments to have breathability features, such as eyelet mesh which can be implemented for use on underarms and on the backs of garments, with breathability being the key to its successful use.
Keeping our customers looking good, is an inherent part of the business, it's something we pride ourselves on, 'We help people love how they look at work' is our company motto after all! Sally-Anne concludes: "Whatever innovations we use to help regulate body temperature, we can promise that our customers will continue to look good and feel good – it's what we do best!"