Global uniform provider announces its new 2023 charity partners
Posted on 09 December, 2022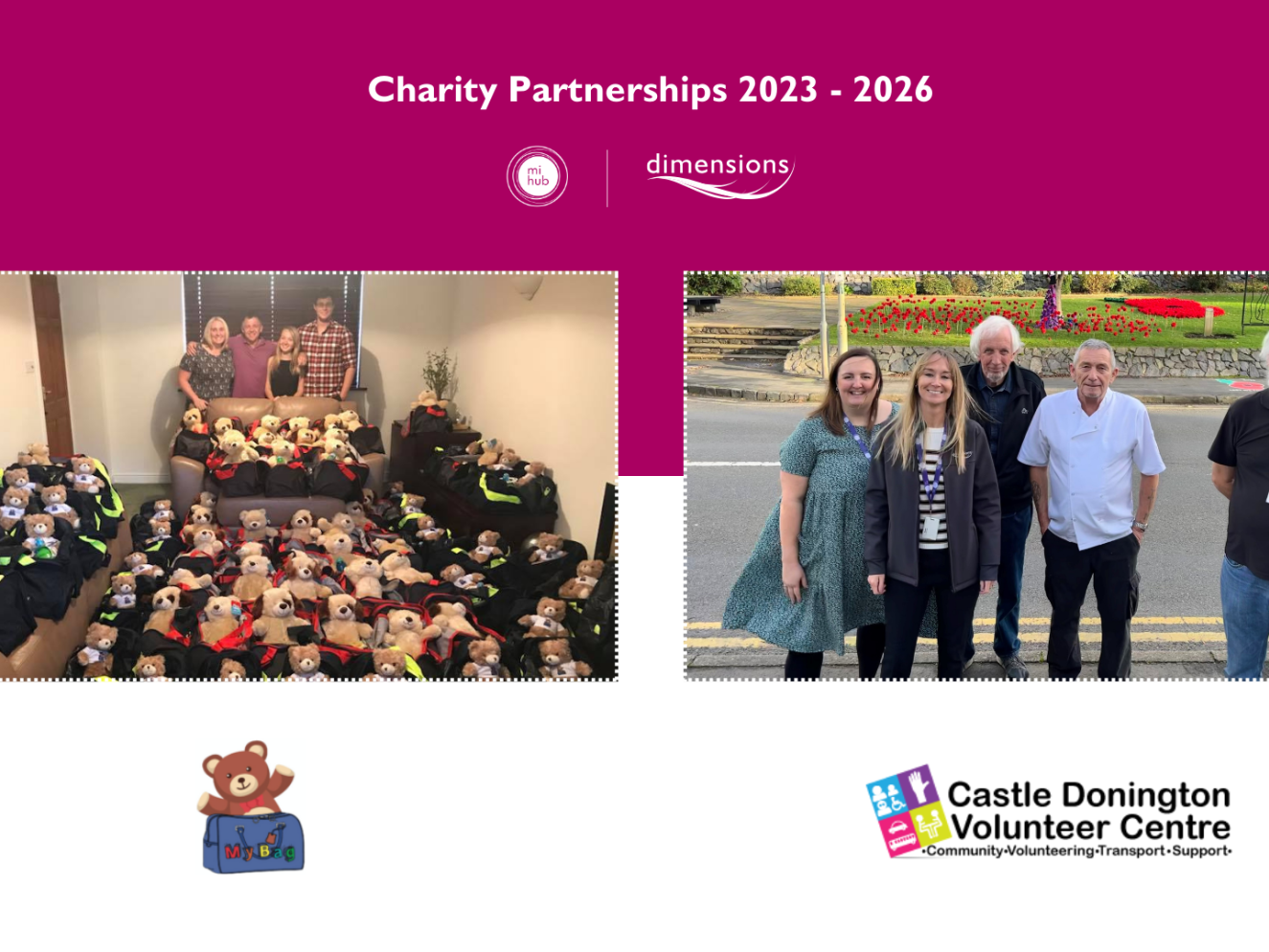 After recently announcing our search, we're announcing our new charity partners for 2023-2026, spanning international, national and local organisations across the Mi Hub brands.
Alongside our Mi Hub sister brands; Affinity and Alexandra, we welcomed submissions from all corners of the globe, seeking charities that aligned with our ambitions and shared in our values of community, sustainability and integrity.
Submissions closed in October, with the charities being shortlisted and selected internally by representatives from across the Mi Hub brands.
Dimensions is pleased to reveal that our new charity partners for 2023 - 2026 are:
With further partnerships for Mi Hub and the brand divisions including:

Local to Thornbury and Alexandra – The Children's Hospice Southwest
Local to Jeffersonville and Affinity – Clark County Youth Shelter (also international support for the Salvation Army)
The Mi Hub Group partnership – Crisis
Hayley Brooks, Chief Executive Officer at Mi Hub, said: "We're delighted to announce our new charity partners for 2023-2026. When selecting our final charities, we needed to choose charities close to our employees' hearts, whilst also ensuring the charities shared our values."
Hayley added: "Our commitment to ESG is in our DNA at Mi Hub, and having supported several charities over the years, our colleagues are incredible when it comes to raising money, donating their time, knowledge and resources, and championing causes they care about. I can't wait to see these partnerships develop and achieve great things over the next three years.
We have kicked off our partnerships with a £1,000 donation to Crisis as our corporate Christmas donation."
Mi Hub recently enhanced their employee benefits package giving Dimensions' colleagues paid time off to volunteer. This incentive will allow colleagues to support, volunteer and gift their time to recognised charities of their choosing, including to the newly announced partnerships, during working hours.