Dimensions (Mi Hub) Wins Best Managed Major Contract for Tesco at the PCIAW Awards
Posted on 27 October, 2022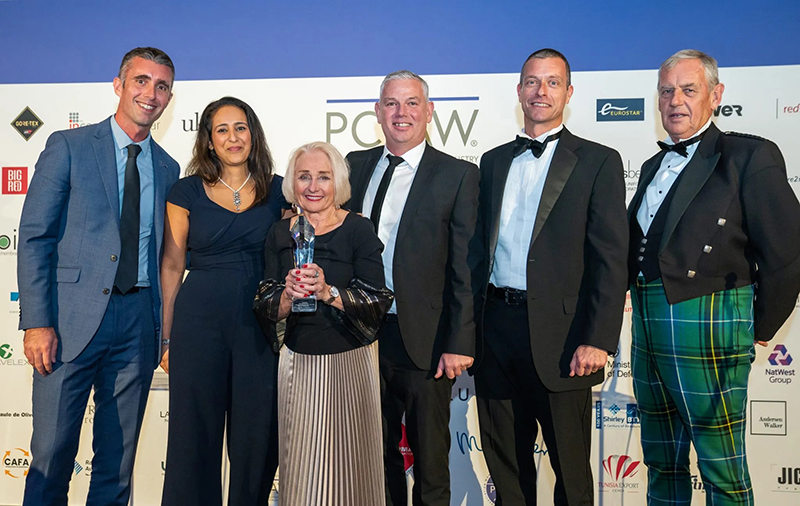 Mi Hub is thrilled to share that we have won the Award for Best Managed Major Contract, for the Tesco rollout, at the PCIAW Awards 2022.
Attended by Mi Hub colleagues and key contacts from Tesco, the awards were hosted at the Radisson Blu Edwardian Heathrow, London on 19th October 2022.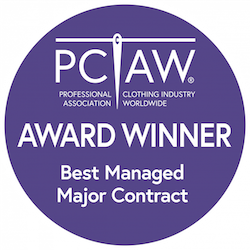 What are the PCIAW Awards?
The industry leading PCIAW® Awards is dedicated to the professional clothing supply chain for uniforms, workwear, and personal protective equipment (PPE).
The Awards champion innovation, and celebrate success whilst creating a unique networking opportunity for the global professional clothing industry. Awarding progressive companies leading in design-led professional clothing, best-managed contracts, and sustainability, the PCIAW® Awards also recognise individuals' remarkable contributions to the industry.
Why did Dimensions (Mi Hub) deserve to win?
The Tesco roll-out 2022 deserved to win the "Best Managed Major Contract" award as the project was successful due to the relationship built up over the last 25 years.
The sheer scale of the project, involving all areas of the Dimensions and Tesco business from IT, Branding, Marketing, Logistics, Procurement, Finance, Buying, Tesco Leadership Team and the external supply chain, is deserving of this award as it is a true demonstration of a "Best Managed Major Contract".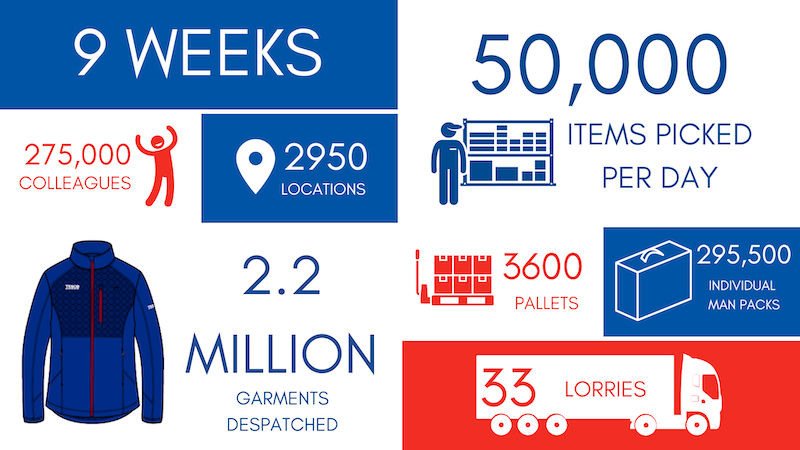 About the award entry and rollout
Tesco PLC is a British multinational groceries and general merchandise retailer and Dimensions are proud to have been supporting Tesco with their uniform provision since 1997.
Tesco is one of the most valuable brands in the UK, and is also the sixteenth most valuable retail brand worldwide as of 2021. With 275,000 uniform wearing colleagues throughout the UK and ROI, Tesco understands the importance of dressing their people brilliantly to stand out in the marketplace and as over 95% of colleagues commute wearing their uniform, Tesco has c275,000 brand ambassadors on the move!
Yvette Ashby, CEO and founder of PCIAW®, congratulated Mi-Hub t/a Dimensions on their well-earned win:
"This year's PCIAW® Awards competition reached new heights, with an even wider range of global entrants, all of whom displayed an exceptional amount of talent and ingenuity. We are proud, therefore, to have selected Mi-Hub t/a Dimensions this award for their outstanding achievement."
What were the objectives of the rollout and how were they achieved?
The main objectives were to design a new uniform that:
Focused on comfort and fit for all departments
Sustainability
Diversity and Inclusion
Colleagues would be proud to wear and feel part of a team
Complimented the Tesco brand strategy
Enhanced brand recognition amongst customers
Delivered to 275,000 colleagues within a 9-week window - 2.2m garments!
Precision planning and open communication was key.
The research stage was significant to gather wearer feedback, informing the design process
Our Design team ensured the brand was represented visually in line with Tesco's strategy
All stakeholders, suppliers and factories worked together to an agreed plan and schedule of events
The online ordering portal was developed, capturing 275,000 new uniform orders
Communications and visuals and were created and sent to all Tesco colleagues.
Dimensions would like to congratulate all entires, highly commended and winners! We have a wonderful evening and were inspired by so many fantastic teams, people and projects.