Celebrating Our Key Workers
Posted on 08 June, 2020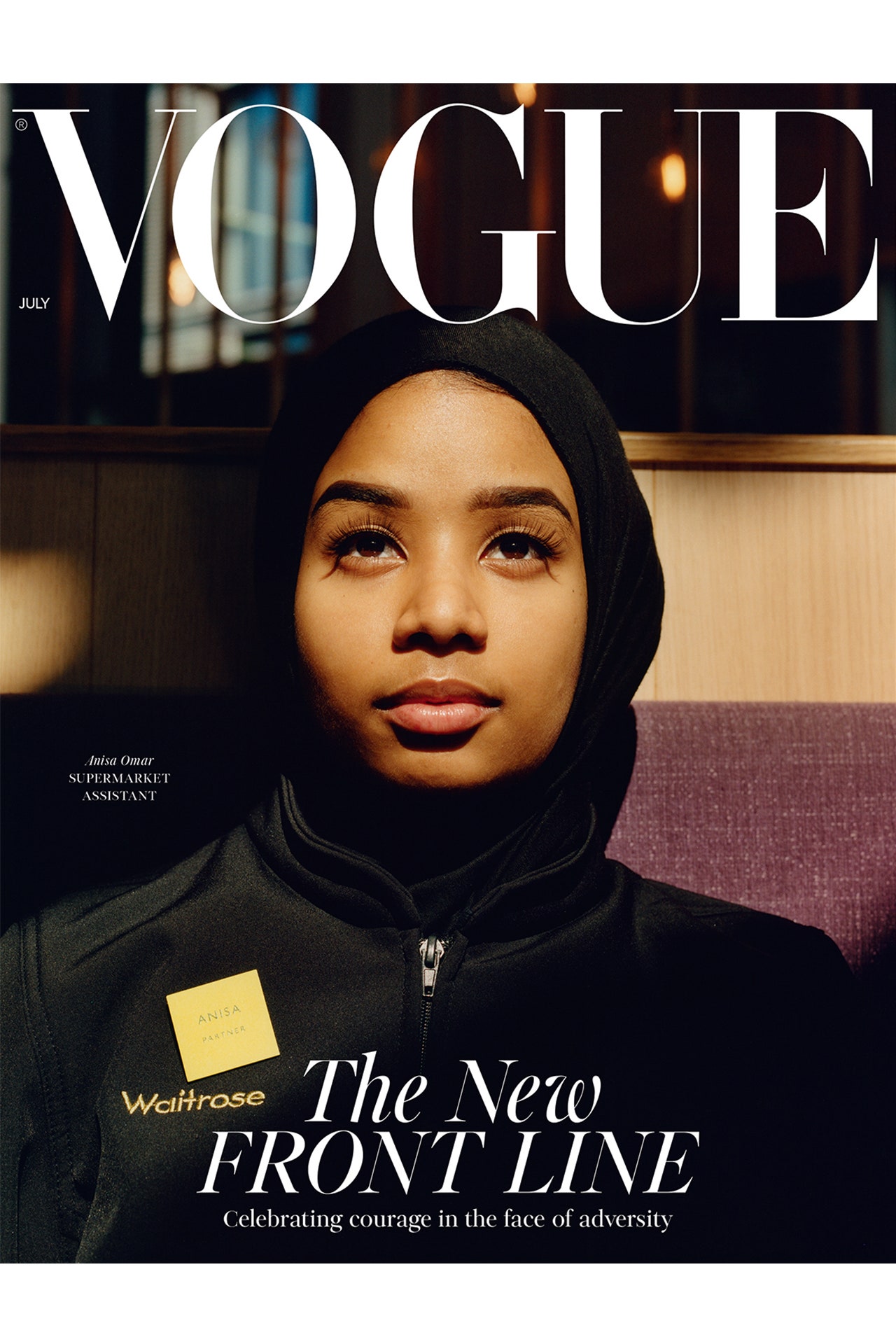 For the July edition of Vogue, the fashion and lifestyle magazine, the front cover story focuses on the UK's key workers and the amazing contribution that they have made throughout the pandemic.
The team at Dimensions were delighted that two of their key customers were featured in the front cover stories; Royal Mail and Waitrose. Anisa Omar, a supermarket assistant at Waitrose and Karrie Scott, a postal worker for Royal Mail, proudly wore their uniforms for the photoshoot.
Commenting on the cover stories, Hayley Brooks Dimensions' Managing Director said:
"We were very proud to see our uniforms on the cover of Vogue and to learn about the everyday heroes that inspired the July cover story.

Thanks must go to our logistics centre team too, who are themselves key workers and are working tirelessly to ensure that vital uniform and PPE reaches essential frontline workers across all of our client base."
As well as continuing to supply our client base, during the pandemic, Dimensions also helped to get the Tesco NHS Nightingale Hospital pop-up convenience stores set up, by providing essential uniform items, together with supporting the NHS Scotland and Scottish Ambulance Volunteer Programme by supplying over 15,000 t-shirts.
Dimensions' CSR programme has also continued throughout the pandemic as we have supported our customers' charities by donating garments and hand sanitiser, as well as continuing to be good neighbours in the communities in which we work. Our team in Bangladesh recently donated food packages to the families of the students of the Glory Friendship Social Welfare Organisation schools; three schools in the slums of Dhaka, which provide education for the poorest children.
To all the key workers around the world, we thank you for being truly amazing!