University of Derby fashion students produce visions of the workwear future
Posted on 01 April, 2019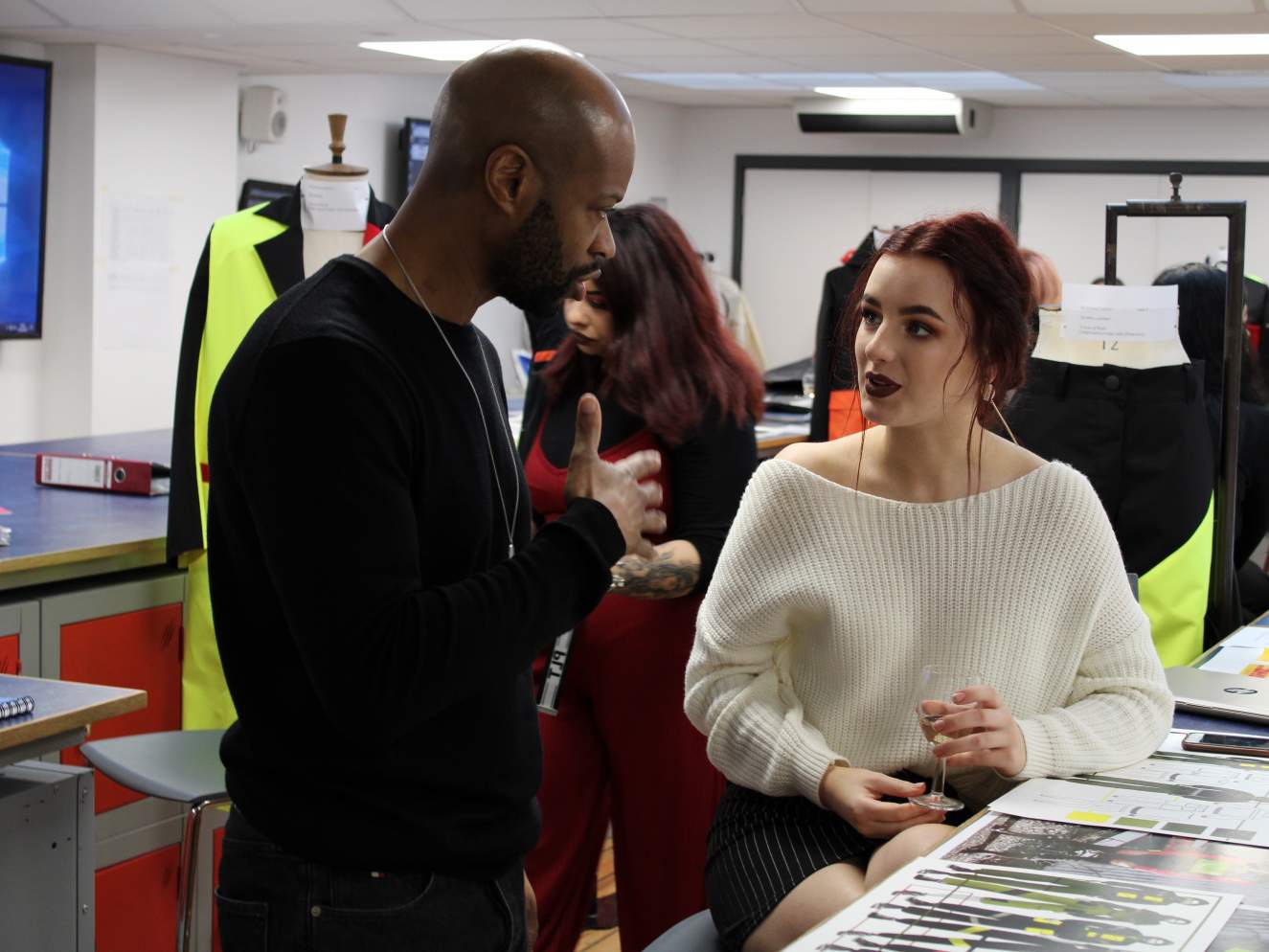 Second year students from the University of Derby's Fashion BA (Hons) course have presented their uniforms of the future, following a collaboration with the country's largest uniform solutions provider, Dimensions.
The partnership between the Castle Donington-based business and the university is in its second year, and sees students take on the challenge of providing uniforms to be used in years ahead, with Dimensions' award-winning Design department setting the brief. Those who have impressed in the past have been offered work placements with the workwear providers.
Programme Leader of Fashion BA (Hons) at the University of Derby, Colin Thompson said: "The Dimensions team came in and thoroughly briefed the students at the start of the year, as part of the Directed Projects in Fashion module.
"We have clear academic outcomes we're aiming for and working with Dimensions, puts the students in direct contact with industry, which is great for their development.
"Dimensions were hands-on and eager to come in and review the work in progress, helping us to crystalise the project brief, installing key themes and topics to be addressed by our students.
"They are very generous, supplying us with fabric for prototyping and donate a large quantity of fabrics, with functional technical qualities for the students to utilise."
The project culminated in a presentation display, following students presenting to their lecturers earlier in the day. The evening event saw each created uniform on display, with students, lecturers and family and friends able to observe.
Fashion BA (Hons) student, Chloe Twigg, said: "We had to pick a work wear and try to improve upon a uniform that already exists.
"Dimensions visited us regularly, giving talks on industry days and having different people from the business talk to us.
"It's helped us to realise what elements to focus on, like sustainability, which were incorporated into the finished product."
Fellow Fashion BA (Hons) student, Charlotte Cope, added: "I met the CEO of the customer I designed a garment for, which was amazing!
"Recycling was a big factor for me, which was emphasised byDimensions, so I focused on sourcing local materials for use within my project."
Dimensions' Design Director, Clare du Mughn, said of the partnership: "It has been great to work with the University of Derby, who have a brilliant team that we work alongside.
"The students have been creating some fantastic work this year, it has been a pleasure to monitor their progress throughout the year.
"We took a student on last year for a work experience placement and their contributions were fantastic, as they got heavily involved in customer projects and attended external meetings."
The partnership is indicative of Dimensions' commitment to the future workforce, Clare mentions that if the opportunity arose, there could be the potential for more permanent employment opportunities: "In the future, if we are looking to add to the team, the University of Derby will be my first port of call."