July's Charity Update: Gandaria School and Doorways Derby
Posted on 04 July, 2019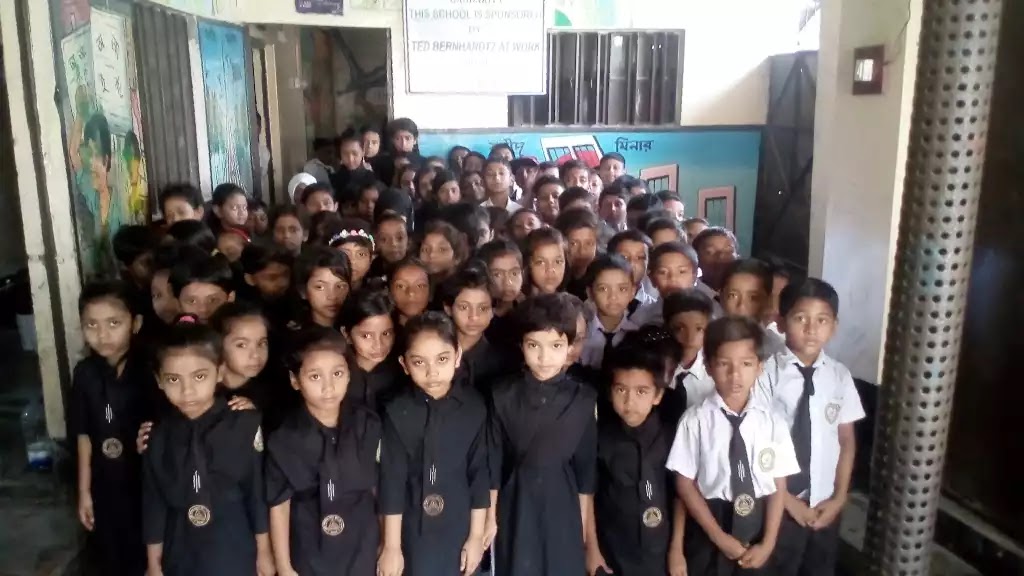 This month has seen plenty of charitable activity and work take place across this business, here's a summary of what we've been up to…
Gandaria School Update – Dhaka
Our three ladies are now entering the final year of university and we have made the final payment to enable their studies to continue. Attached are letters we have received recently from each of them, along with a note of thanks from Fay (UK Liaison) and Babul (Dhaka representative).
We are currently in discussion with Babul and our supply chain partners in Bangladesh to continue supporting the children at Gandaria school with the provision of their uniforms. Gill Oliver, our Product & Manufacturing Director, along with myself, met with both Fay and Babul in June and received a full update of how things are progressing since they had to move premises at the end of last year. Gill intends to visit Bangladesh later this summer and will be introducing Babul to our supply chain partners in the hope that we can encourage some further support and sponsorship in the local area to further the good works that Babul has done for many years.
And finally, we had some money left in the pot from our previous year's fund raising efforts for the School. We have been in discussion with Babul as to where this money would best be spent to benefit the children. I am happy to announce that we are going to be funding the school milk allowance to the children for the next 12 months. Many of the children would not get any milk in their diet at home, the school will provide each child with a daily 200ml glass. Drinking milk has long been associated with healthy bones. This is due to its powerful combination of nutrients, including calcium, phosphorus, potassium, protein and vitamin K2. All of these nutrients are essential for maintaining strong, healthy bones.
Doorways Derby Update
During June, Mick Spencer did another night with the team at Doorways and thanks to the generosity of staff was able to take a number of items out with him to give out to the homeless that night. The goods collected for Doorways were very well received, as it was quite tough due to the atrocious weather conditions.
Mick is going out again with the team soon and if anyone has any of the following items to donate can be donated, it would be really appreciated:
Remember – we have the boxes in the Canteen where your donations can be placed and if anyone would like to donate money into a bigger "pot" so that we can do an online shop to buy some essentials that can be handed out, please either make your donation to your social committee member, or hand it to Wendy Cooper.
Umbrellas
Any old waterproof trousers (or new)
Any sort of toiletries always grateful
Socks – there where some sorry looking feet in such rain
Sleeping bags – reasonable condition
Any old waterproof coats
Sugar
Tea or coffee
Hot chocolate – (always a favourite but in short supply – we had none on our last trip out)
Plastic or paper cup
As ever, we thank you!
Dates for the Diary in July
15th July – Eat Cake for Alzheimers Day
26th July – Dress Down Day