K is for… Knitwear
Posted on 03 September, 2018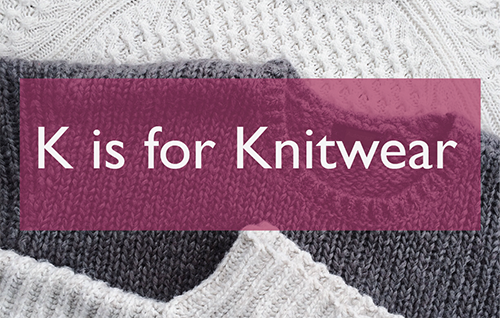 Here in the Midlands the heatwave is a distant memory and there's a chill in the air that feels distinctly autumnal. It's the time of year that we consider adding extra layers, the key to adding an extra layer is to use fabrics that look smart, but offer warmth and comfort for your wearers.
Long gone are the days of baggy fisherman jumpers and the knitted jumpers Grandma made at Christmas. Knitwear is sleek, sophisticated and a valuable asset to a working wardrobe.
Branded knitwear is fast becoming a staple for organisations looking to inject some sophistication into their employees winter wardrobe. Bold contrast stitching or subtle shades, logo's can embroidered be as subtle or as loud as needed.
A V-neck sweater will look stunning over a shirt, and really show off a tie in brand colours. Likewise, a cardigan can add that important warmth layer whilst still showing a branded neckerchief.

The various styles of knitwear mean wearers can express their individuality whilst remaining on brand and a smart ambassador for your company. Pullovers, V-necks, button ups and cardigans can all be utilised to give your wearers an option for their uniform.
For a uniform your wearers are excited to put on get in touch today!