H is for.. Happy Birthday to Dimensions!
Posted on 19 July, 2018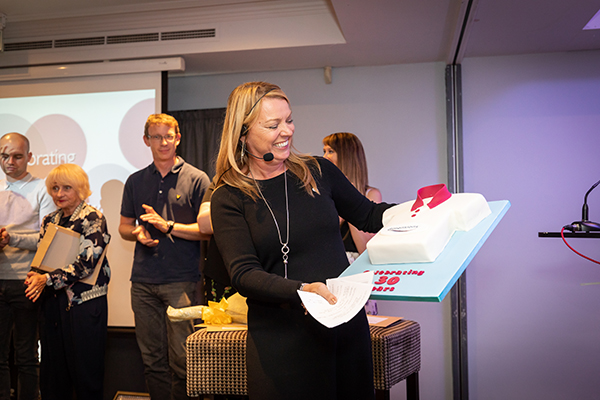 From its small beginnings in 1988, Dimensions has grown into an international company that dispatches almost 20 million garments a year and now dresses approximately 13% of the UK's workforce.
An exciting day of celebrations was held for the staff, in a "This is Your Life" themed bash where Dimensions looked back over the years, highlighting significant events and achievements, along with providing a glimpse into the future of what the next 30 years could bring.
Hayley Brooks, Managing Director said: "Dimensions has certainly grown up since 1988 when we set out, but we haven't lost our ambition or hunger to improve and help more and more people love how they look at work."

"We would not have been able to achieve this without the support of our colleagues and customers; some of which have been with us from the very beginning. As we have grown and evolved our offering over the years we are proud to have helped our clients grow their businesses and brands. We are so incredibly grateful for the support and loyalty our customers show us. We are dedicated to continuing the high service levels our customers have come to expect."
Hayley concludes: "Looking forward to the future I see a very bright one for Dimensions. We will always embrace new ideas and challenges with the tenacity that Dimensions is known for! We've come a long way since 1988 and all my teams are excited to see where the next 30 years takes us."
Keep a look out for '#DimensionsPearl' on social media to keep up to date with the celebrations!