Dimensions celebrates first NVQ graduates!
Posted on 04 July, 2018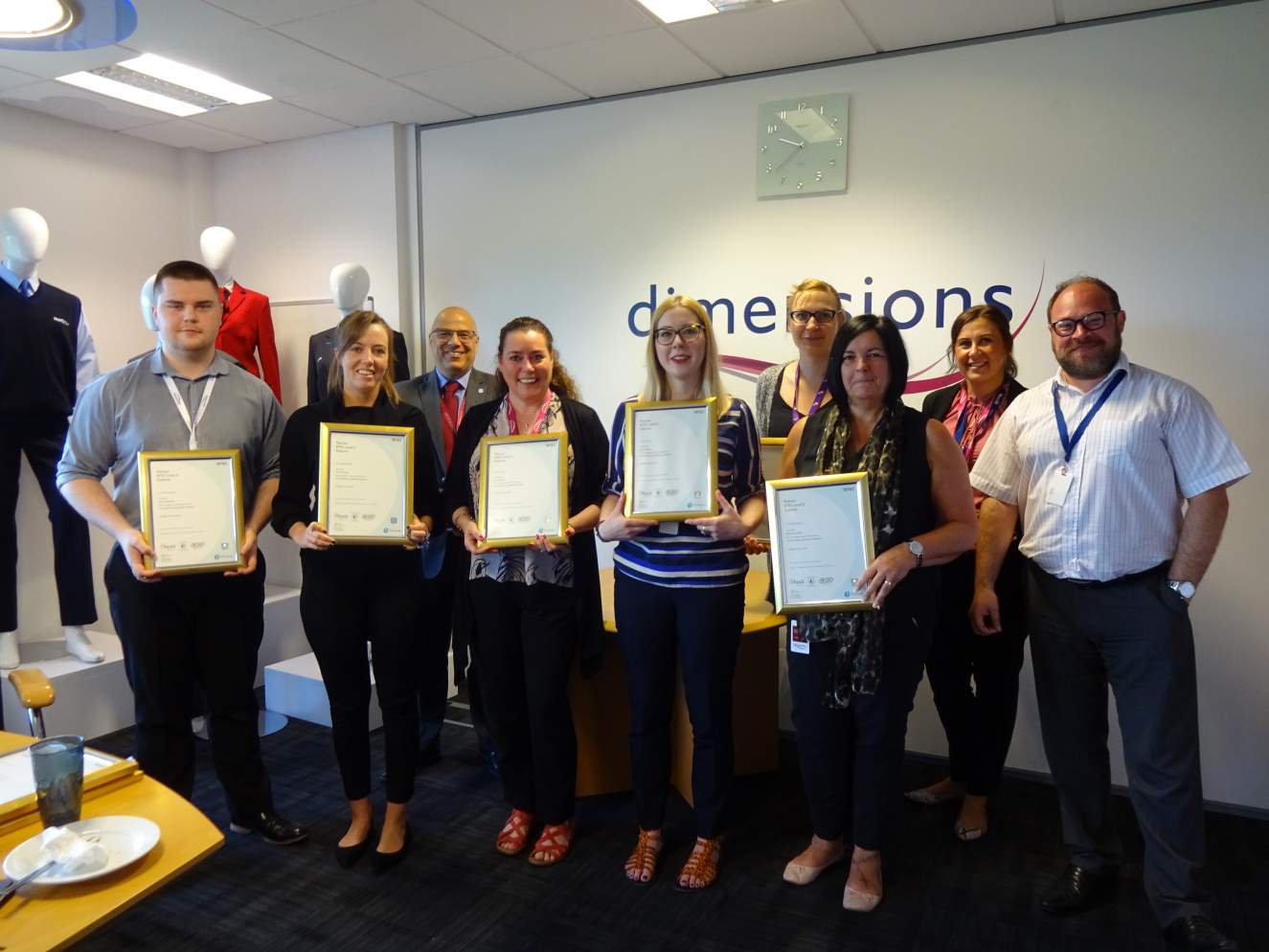 At Dimensions we pride ourselves on improving the customer offering at every opportunity, and we're passionate about developing our staff. In 2017 we embarked on a journey to help a group of our Customer Service team achieve their Level 2 & Level 3 qualifications in Customer Service & Team leading.

Our first cohort of learners began their studies in 2017, with an assessor visiting every month to check on their progress and assess their learning. In July 2018 we're proud to announce that all of our team have passed their qualifications!
Phil Harland, Director of Client Management at Dimensions said; "The world of customer service is changing, and to continue our high level of service our clients expect we recognise the need to future proof both our service and our staff. This is the grounding for a world class service, and I'm very proud of the team and their achievements."
The team have been fully supported by Dimensions, and by the other members of their team who have pulled together to support their colleagues.
Julie Wright, Customer Services Manager said; "I'm so incredibly proud of my team. The qualifications aren't designed to be easy and despite coming up against hurdles they've persevered and have worked so hard to achieve their certificates."
Martyn Roberts, Learning and Development Manager for the MWUK group is delighted with the success of the first programme and is looking forward to supporting the next group of cohorts through their qualifications.
He explains; "It's been amazing to be on this journey with the team, they've worked so hard to achieve their goals all whilst delivering "wow" factor service. We want to make these qualifications the normal standard in our Customer Service team and will be working to help the rest of the team achieve this."