D is for… Detail being shortlisted for the Digital Technology Leaders Award!
Posted on 20 April, 2018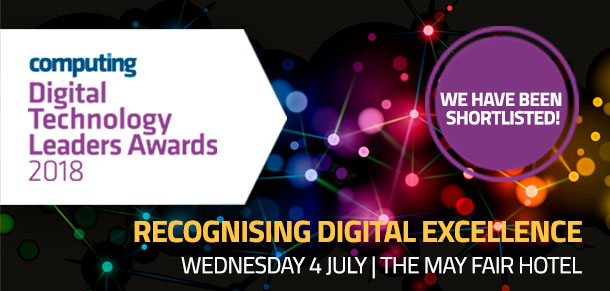 Dimensions are delighted to be able to announce that we have been shortlisted in the computing Digital Technology Leaders Awards for our market leading software, Detail.
As one of the UK's marketing leading corporate wear suppliers delivering in the UK as well as internationally, it is important to us to provide an easily accessible online ordering solution that enables wearers to self select their uniform quickly and easily.
Dimensions first began investing in providing a bespoke online solution in 2007 by the name of DUOS, but by 2015, whilst the offering was functionally rich, it was looking dated to users. The Detail project aimed to remove the hassle of uniform management and create a seamless solution from order to delivery.
Tailored by our hard working team of Business Analysts and Software Developers, Detail provides our customers with a simple, intuitive and fast process to order their staff uniform.
Detail has proved to be a huge hit with customers and we have had some fantastic feedback from our wearers: "I would just like to say that the ordering system for this year's uniform allocation has been brilliant. It's so easy to just view the items and select the sizes from this. A much easier experience than previous years."
Ultimately, Detail provides an impressive, easy to use ordering service for Dimensions clients
and wearers and is fully accessible from PC, tablet or smartphone at any time.
Mark Hampton, IT Director at Dimensions is delighted to be shortlisted and said;

"This is a reflection of the vision, creativity and dedication of the IT team and our business colleagues. We are thrilled to have been nominated!"
Richard Conti, Head of Software Development was over the moon with the news that he had personally been nominated for the Digital Product Manager of the Year and said; "Being nominated for this award is a privilege and personal achievement. For me it's a direct reflection of all the great people I work with, who have made Detail a huge success."