Dimensions team up with Ronald McDonald House Bristol!
Posted on 03 July, 2017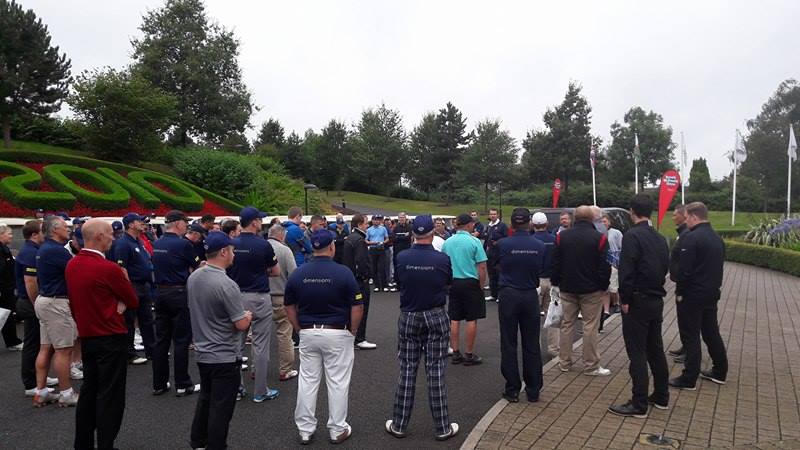 Ronald McDonald House Bristol opened its doors in 2002, and since then they have helped over 7,090 families providing them with FREE accommodation and support. Ronald McDonald House Bristol is a 21 bedroomed house, situated 5 minutes from the from Bristol Royal Hospital for Children which means that parents of critically ill children can be as close to them as is possible.
Without the house, parents (who come from all over the South West of England and Wales) would be faced with staying in a hotel, driving backwards and forwards every day to hospital or worse still; staying at home. Being able to stay at Ronald McDonald House Bristol for as long as their child is in hospital, helps ease this financial and stressful burden, and having amenities such as a laundry room, kitchens and gardens enables families to be together and to have a degree of normality at one of the most traumatic times of their lives.
Of course a house like this isn't without large costs. It costs around £270,000 per year to keep Ronald McDonald House Bristol up and running to be able to best support families.
To help raise money for the charity, on the 21st of July 2017 a team of keen golfers from Dimensions will be setting off again this year to the Celtic Manor Resort in Newport to compete against 33 other teams.
But Dimensions' involvement with the event doesn't stop there! We weren't satisfied with just supplying a team for the event, so as an existing supplier Dimensions will be helping to supply the 136 golfers taking part with golf shirts and caps.
As any athlete knows, the right clothes are crucial to your success!
Phil Harland, Director of Client Management at Dimensions explains; "Dimensions is proud to be a supporter of Ronald McDonald House Bristol. It's a fantastic opportunity to help support parents and children at a time when they need it the most. The benefits of keeping families together in a homely environment at such a stressful time really are countless. We're looking forward to building our relationship with Ronald McDonald House Bristol over the coming years."
Anna Palmer, Corporate Fundraiser at Ronald McDonald House Bristol says; "Dimensions are incredible and are one of our longest standing supporters. Our annual Golf Day has become a much anticipated and successful event in our calendar. Thanks in particular to Andy Lewis and the rest of the team, Dimensions' supply of top quality items for our golfers adds prestige to our Golf Day."
Dimensions wish every single golfer taking part the best of luck!
To find out more about Ronald McDonald House Bristol and to find out how you can help please click here or please email: anna@rmhbristol.com.
Downloads