5 Minutes with Derek Boyden
Posted on 05 September, 2017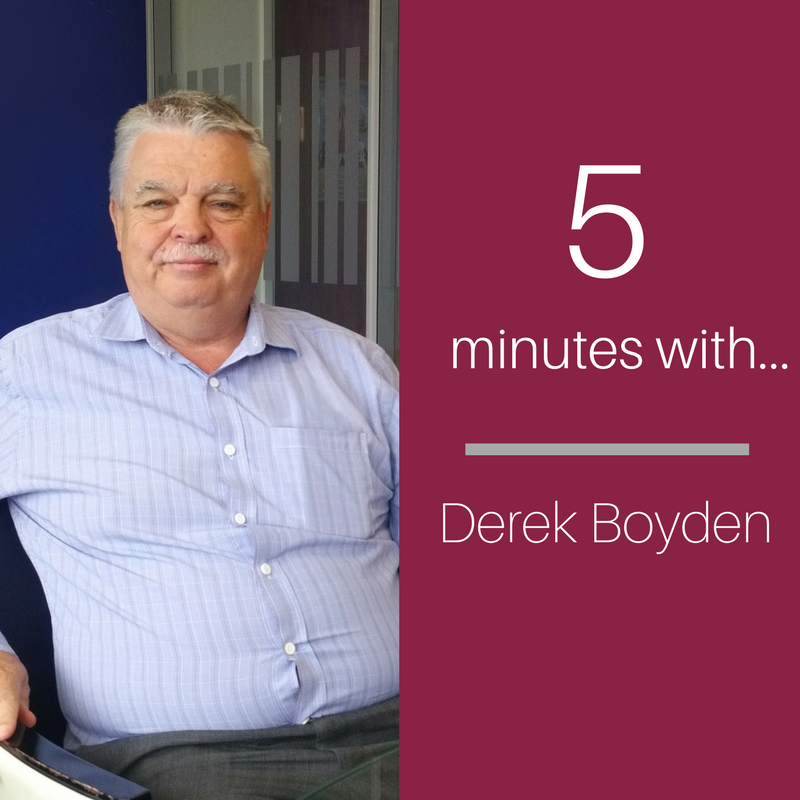 It's a new month which means a new insight into life at Dimensions. This month we're talking to Derek Boyden, Technical QA & Compliance Director. As well as managing the quality of the products, Derek manages the supplier compliance which he explains below in his own words.
How long have you been working for Dimensions?
10 years
What are your main weekly duties?
My main weekly duties are managing the quality of the products delivered by the factories, I ensure the products we bring in meet the technical and aesthetic expectations of firstly Dimensions but ultimately of our clients.
I also have responsibility for the supplier compliance, this makes sure that the goods we produce are sourced and manufactured in ethically compliant factories that do not exploit their workforce or make them work in hazardous, dangerous conditions.
For more information on our ethical trading standards, please press here.
Which departments do you work closest with?
I work mainly within the supply chain teams.
Is there a time of year that is busiest for you?
It seems to have been busy for the past 10 years!
What makes Dimensions' compliance team special?
We care, we're passionate, we can see what we do makes a difference and we're proud of that.
How would you describe Dimensions' compliance team in 3 words?
Diligent, conscientious and supportive.
What makes Dimensions so successful in regards to our compliance team?
Our programmes are endorsed and supported from the top level of the executive board and are under the ownership of Dimensions as a whole.
What has been the highlight of your career at Dimensions so far?
Beating our sister company Alexandra at cricket for four years running!
Next month is the turn of our Marketing team, where we will be chatting with Marketing Manager Deborah on life at Dimensions.
To view last months "5 minutes with" interview, click here to read our interview with Sales Ops Director Carl Tennant.