November Fundraising
Posted on 29 November, 2016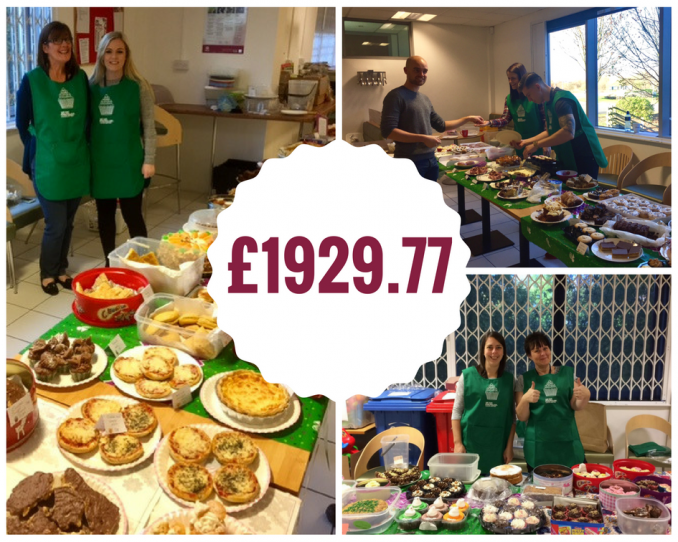 This month, our main fundraising focus was on Macmillan Cancer Support, as we did our take on the infamous Macmillan Coffee Morning. Each of the three floors at our Head Office took it in turns to host a coffee morning and the floor which raised the most money was to be named the winners of the inter-floor challenge. Of course, motivation was high to raise as much money as possible for charity, whilst battling it out for the chance to reign as champions.
A fantastic effort was made by all floors to bake or bring a selection of sweet and savoury treats to be sold at their coffee morning, but in the end the winners were the Ground Floor, who raised a phenomenal £613.84! The sales of all three coffee mornings totalled £1,559.84 with all proceeds going to Macmillan Cancer Support. Combined with the dress down donations, which raised £369.93 to be split equally between Macmillan, Children in Need, Cancer Research UK and Glory Friendship Social Welfare Organisation, the grand total of monies raised in November was £1,929.77!
Well done and thank you to all who contributed to raising this fantastic amount.