Dimensions and McDonald's team up to provide birthday surprise!
Client: McDonalds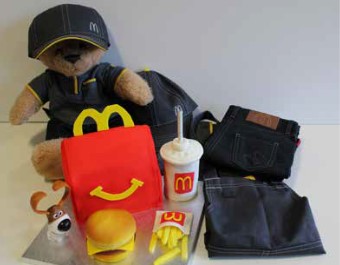 We were delighted to recently collaborate with our customer, McDonald's, to put on a special birthday treat for a nine-year-old girl's birthday! Sophie Paczkowski, who has autism, sent an email to McDonald's CEO Paul Pomroy asking if she could be sent her very own uniform. We were sent the request, and were delighted to be able to create a bespoke uniform just for Sophie.
Her local McDonald's restaurant in Newcastle-Under-Lyme hosted a special party for Sophie, in which she was presented with her uniform, a teddy bear with its own McDonald's uniform and a lovely 'Happy Meal' birthday cake.
Local franchisee Eddie Leligdowicz, who owns the Newcastle-Under-Lyme restaurant, commented: "We were very impressed when we heard Sophie had emailed the CEO of McDonald's, so we wanted to do everything we could to help with her request. We hope Sophie enjoys her birthday and look forward to seeing her and Natasha again soon."
Sophie's Mum, Natasha Paczkowski, commented: "I would like to thank everyone at McDonald's for going the extra mile and surprising Sophie on her birthday. Sophie loves her local McDonald's so it's lovely for them to recognise the email and respond in such a positive way. Sophie was really chuffed with her uniform and this really made her day".
Hayley Brooks, Managing Director at Dimensions, commented: "It gives us great pleasure to be involved in Sophie's ninth birthday and provide her with her very own bespoke McDonald's uniform and special teddy bear. We've been working with McDonald's for 15 years and are proud to support them with such a brilliant present for a special child. We'd like to wish Sophie a very happy birthday from everybody at Dimensions."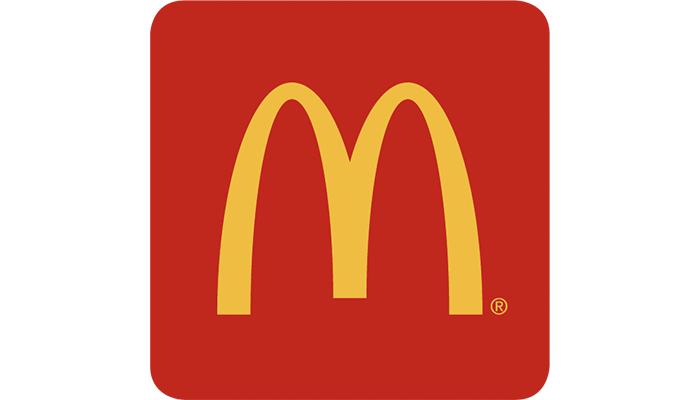 "We were very impressed when we heard Sophie had emailed the CEO of McDonald's, so we wanted to do everything we could to help with her request."