Fantastic start to 2016 fundraising at Dimensions
Posted on 29 January, 2016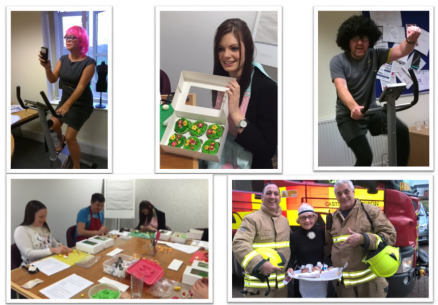 Friday 29th January was a fantastic fundraising day at Dimensions with £3,182.51 being raised for our chosen charities Cancer Research and Glory Friendship Social Welfare Organisation.
Our account management team were in charge this time and they put on a fabulous day which included serving hot breakfasts, a cake sale, a raffle, an auction, and cake decorating classes. They even kindly provided a surprise element of a fire drill to keep us on our toes!
Our account managers based in Country Durham refused to let their midland colleagues have all the fun and they took part in a sponsored cycle. Their group effort took them 646 miles from their office in County Durham to Dimensions head office in Castle Donington, then down to our sister site Alexandra in Bristol and then up to our Glasgow office. The total amount of funds raised since July now stands at over £11,000!