Dimensions supports Mark Howard at BTCC
Posted on 19 September, 2016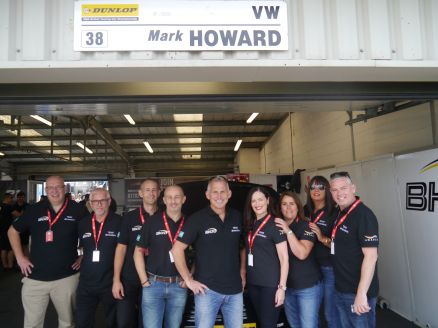 On Sunday 18th September, we were joined by a few of our clients at the penultimate event of the BTCC season, which was held at Silverstone. 'Team Dimensions' was at the event supporting Leicestershire-based BTCC driver Mark Howard.
Mark and his team spent time with our Commercial team and guests between races, giving us exclusive behind-the-scenes access to experience some of the most exciting aspects involved in the high-adrenaline sport. The motivational presence of Team Dimensions must have also had a positive effect on Mark's racing, as he achieved his two best finishes of the season!
A brilliant day was had by all and one of our guests had this to say: "I had a great day, thank you. The event and company were first class and I was still buzzing well into the evening. Thank you once again for the invitation".
We would like to thank Mark Howard and his team for their hospitality at the event and we wish him the best of luck for next season.