Dimensions' IT team adds to the fundraising total with fantastic music themed extravaganza!
Posted on 03 June, 2016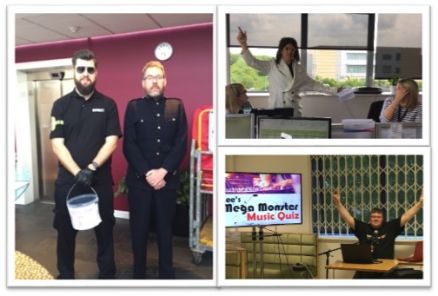 On Friday 27th May, it was the IT department's turn to host a fundraising event for our chosen charities, Cancer Research UK and Glory Friendship Social Welfare Organisation.
The team put on a fabulous music themed day, with activities taking place throughout the day such as unexpected serenades courtesy of (questionably) some of IT's more musically talented members, a music quiz, raffle and an unforgettable cabaret, performed by various members of the IT department! All in all, the team managed to raise a huge £2,500 to add to our fundraising total for the year, which now stands at just under £28,000!
A huge thank you to everyone who contributed to the fundraising day and well done to the IT team for raising such a fantastic amount of money for charity. Your efforts (and antics) certainly won't be forgotten!