Dimensions' fundraising total continues to grow!
Posted on 04 May, 2016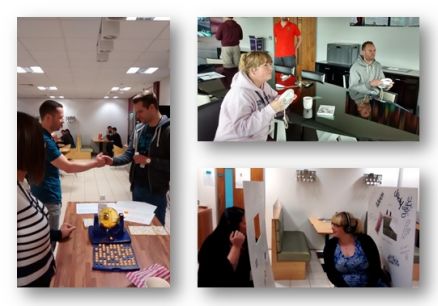 On Friday 29th April, it was the New Business, Marketing and HR teams' turn to join forces and raise money for our chosen charities this year, Cancer Research UK and Glory Friendship Social Welfare Organisation.
Various fundraising activities took place throughout the month of April, including cake sales, bingo, a Mario Kart tournament, a fish and chips lunch and a highly amusing game of 'Secret Whispers'! All in all, the teams managed to raise a fantastic £1,680 to add to our fundraising total since last July, which now stands at just under £25,000!
The teams would like to extend a huge thank you to everyone who contributed to the fundraising day and in particular to the local businesses which kindly donated prizes for our raffle draw.
This month, it will be the IT department's turn to raise as much money as they can for our chosen charities. Good luck!