Dimensions have done it again…
Posted on 09 March, 2015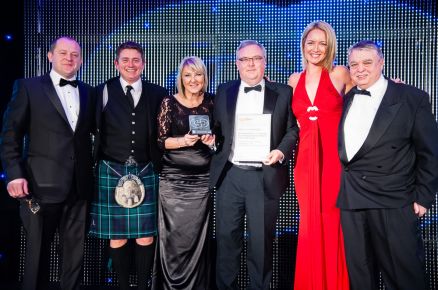 Fresh from receiving two awards at the GO Excellence in Public Procurement Awards Scotland for their involvement in the support of Haven PTS manufacturing in Scotland, Dimensions received another accolade at the GO Excellence in Public Procurement Awards held recently in Manchester.
Dimensions have been working closely with both NHS National Services Scotland and Haven PTS in building a stable UK based manufacturing option that brings together the best of manufacturing, the customer's needs and the best managed service in the industry.
The initiative was awarded highly commended in the GO Sustainability / Corporate Social Responsibility Initiative of the Year Award.
With a growing industry interest in manufacturing either in the UK or 'near shore', Dimensions have established a successful partnership with Haven PTS in Scotland, who are now an embedded supplier in the Dimensions process.
Haven PTS is part of Momentum and the wider Rehab Group, a leading not-for-profit organisation providing rehabilitation, training and care services for disabled and socially excluded people throughout the UK and operate from a number of key sites across Scotland.
You can read more about how Dimensions came to be involved in the project in our "New UK manufacturing route for Dimensions" news article.