Le Grand Départ
Posted on 01 July, 2014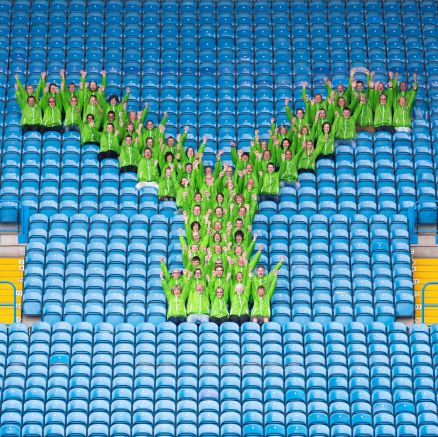 The Tour de France started in Yorkshire this Summer and Dimensions were thrilled to provide our services as part of the world's largest annual sporting event.
Dimensions have assisted Asda by providing the clothing for the 100,000 volunteer Tour Makers during Tour de France Grande Départ - the first 3 stages of the competition, held in the UK on the 5th, 6th and 7th of July 2014.
The route saw the cyclists making their way across Yorkshire during the first two days, then down to Cambridge and on to London before moving on to France. The Tour Makers were on hand to provide assistance to any spectators along key points of the route over the 3 days.
Asda were appointed to recruit, train, feed and clothe the Tour Makers and approached Dimensions in December 2013 to help them supply the garments. The distinctive range was handed out to the volunteers at training days in June 2014 and consisted of a vibrant blue polo shirt, bright green jacket, workwear trousers, baseball cap and bag. The range was all specially designed to make sure the Tour Makers were easily spotted as they were walking advice points for the spectators.
Staff from Dimensions were on hand during the training days to distribute the garments and even managed to make their way onto local TV news!
If you have any questions with regards to this article, please call one of our team on 01332 697 350, or alternatively, you can email us: info@dimensions.co.uk