Sage Advice on Face Coverings
Posted on 19 October, 2020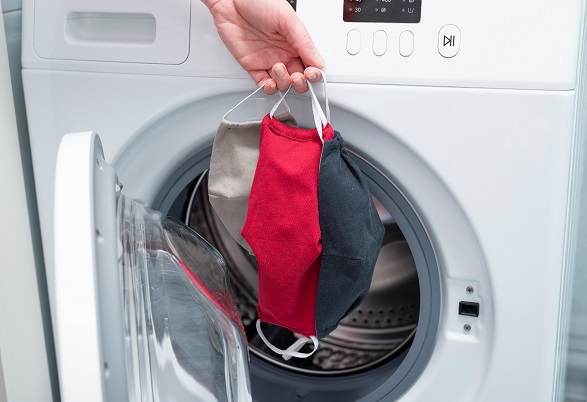 Face coverings are now mandatory in a number of settings including retail, hospitality and when travelling on public transport, along with a growing number of indoor spaces too such as banks, museums and post offices, but according to a report by the Scientific Advisory Group for Emergencies (SAGE), only 12% of us are washing reusable face coverings correctly, with 34% of us wearing them more than four times before washing them. Additionally, more than 50% of us who wear disposable face masks are using them numerous times, instead of disposing of them after use.
To help you care for your face coverings, we've put together this how-to-guide on how to clean your face masks, which should always be cleaned between uses.
It is recommended that you change your mask every 4 hours and take into consideration a daily commute so should have a wash, wear and a spare as a minimum.
If you are using a disposable face mask, which isn't made to be washed after use, it should be removed and disposed of carefully; the Government has published guidance on how to dispose of your face mask appropriately.
Gallery
If you want to know more about caring for your face coverings, email marketing@dimensions.co.uk today!
Downloads
How-To-Guide
Infographic