Loving your Uniform… Care Labels Explained
Posted on 10 August, 2020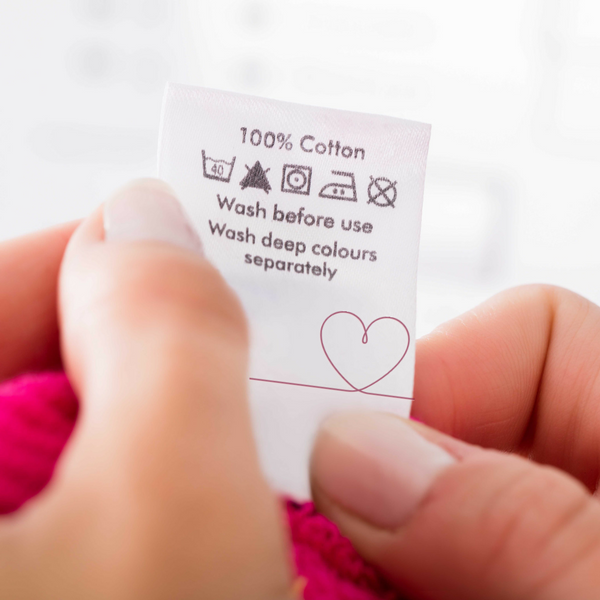 Whatever line of work you are in, it is probable that you wear some form of uniform – whether that be a suit or overalls, an apron or a polo shirt. Uniforms are made up of garments that we must wear on a regular, if not daily, basis. This means it is essential that you know how to take care of your uniform appropriately, to ensure that it lasts for as long as necessary.
Not only do your uniform garments need to last, but they need to keep looking fresh and smart in order to continue representing your brand to the highest standard; whether that be the brand of the company that you work for, or your own personal 'brand'. Make sure that you show your uniform the love that it deserves with our guide to looking after your clothes…
Nearly all garments now contain care labels with advice on the most effective ways to look after clothes to ensure that they last, but the meanings of the symbols are still not widely communicated or understood. This means that unfortunately, clothes and uniforms in particular, do not always last as long as they should. To help with this, we have compiled guidelines on how to get the most out of your uniform, with a symbol-by-symbol explanation.
Is there anything I should know before washing my uniform?
When it comes to washing your uniform, we advise that you wash shirts, tops and polo shirts after each wear, in order to limit the damage that perspiration can cause to fabrics. Most other garments do not need cleaning after each wash unless they are visibly stained, in fact, washing items after each wear unnecessarily can damage the shelf life of the garment as it can subject the garments to needless wear and tear.
Always separate lights from darks to prevent colour running and if possible, divide by fabric type as well. With all garments, we recommend fastening the garments in whatever way necessary in order to prevent stretching and to protect the rest of your laundry, as open zips can be quite damaging to other garments. It is then a good idea to turn the clothing inside out to ensure that they hold their colour and wash clothes on a cooler cycle in order to prevent fading.
Most garments now, including suiting, are machine washable which means that the need to dry clean is limited. This is beneficial for the shelf life of your uniform as the strong chemicals used in the dry cleaning process can affect that, but it can also be an expensive process!
What about drying it?
When it comes to drying your clothes, it is advisable to air dry them rather than use a tumble dryer, as it is gentler on clothing and can also prevent shrinking. Once dry, you are better to steam your clothes rather than iron them as it is less damaging. Invest in a steamer or for a less costly alternative, it can work just as well to hang the garments that you want to remove creases from in the bathroom while you have a hot shower.
What is the best way to store my garments?
When it comes to storing your uniform, lighter fabrics, or those that are more liable to creasing, should be hung up in your wardrobe on good quality hangers – either wooden or velvet. Plastic or wire ones tend to be weak and do not support the shaping of the garments.
However, try not to hang too much in your wardrobe, or this will lead to creasing if your clothes are packed too closely together. Instead, fold heavier items such as knitwear and denim and store them on shelves or in drawers, so that they keep their shape for longer.
Whilst this advice has been formed on the basis of research, these are guidelines only. You should always follow the specific wash care instructions on your garments, in order to care for them properly and make them last as long as possible. Take a look at our guide to wash care symbols here for further help.
For more information or advice on how to show your uniform the love that it deserves, please email marketing@dimensions.co.uk.