The Importance of a Correctly Fitting Uniform
Posted on 09 April, 2018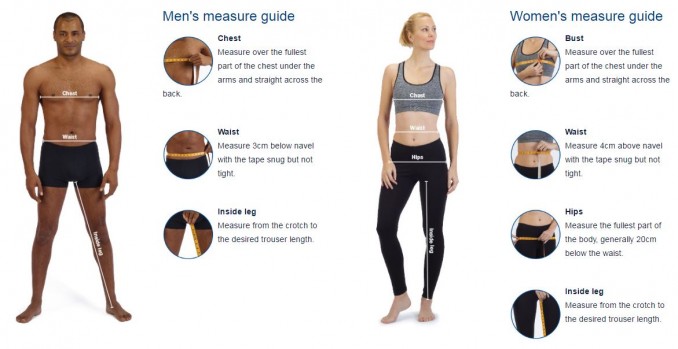 We all know how much of a difference wearing the right sized clothes can make to an outfit. From the perfect pair of jeans, to a staple white shirt and of course, a formal suit. Going up or down a size can make the difference between an average outfit, and a well put together one.
Most of us try on our clothes before we buy them in shops to ensure that they fit properly and look good, so why do we not do the same with our uniforms, especially when it is likely that we will spend more time wearing them?
Workwear not only gives people an impression of us as individuals, but allows people to make judgments about the companies which we work for. This extends to how well the uniform fits the wearer. For example, if you were to hire a lawyer and saw that they were wearing an ill-fitting suit, you would probably be less inclined to use them than a lawyer with the same professional credentials who is wearing a well-fitting outfit.
This is because if someone is seemingly unable to dress themselves in the right sized garments, it suggests that the individual doesn't take pride in what they do, or spend time over details to ensure that things are completed to a high standard.
Multiply that effect ten, one hundred or one thousand-fold when it is an ill-fitting uniform rolled out across an entire company. We will instantly assume that not only does the wearer not take time and care over their appearance, but the company doesn't care enough to enforce stricter guidelines either. This will likely extend to thinking that the rest of the areas in which the company operates and provides service won't be of a high standard either.
That isn't the only issue. Wearing ill-fitting garments can also pose health and safety risks to wearers within certain job functions of some trades. For example, if a doctor was to wear sleeves that were too long for them, it could be dangerous for both them and their patients when performing delicate procedures. More generally, tight fitting garments can be restrictive for many job roles and can be dangerous to circulation, as well as causing discomfort.
Wearing garments that fit properly, on the other hand, will be more comfortable and practical and will likely increase productivity at work, as less time will be spent by the wearer adjusting clothes to ensure that they are comfortable and look presentable.
Ensuring that wearers have garments that fit them well, will increase employee satisfaction, which will give out a more positive impression to customers. It will also lower returns of uniforms and therefore increase revenue which might normally be wasted on garments being sent back for not fitting properly. In order to achieve this, we recommend providing staff with a generic 'how to measure' guide and a bespoke size guide for your company.
Uniforms are not normally produced to the same size specifications as garments sold by high street retailers and therefore it is crucial that wearers are aware of the difference and to measure and order accordingly.
The above guide should help you in measuring yourself. The measurements should then be taken in accordance with your company's bespoke size guide, to ensure the best fitting garments.
For any more advice on how to measure yourself or on ordering the correctly fitting garments, please contact us on hello@dimensions.co.uk or call 01332 697045.