Don't sweat it! We reveal top solutions for menopause symptoms in the workplace — including temperature-regulating t-shirts worn by Tesco workers
Posted on 17 October, 2022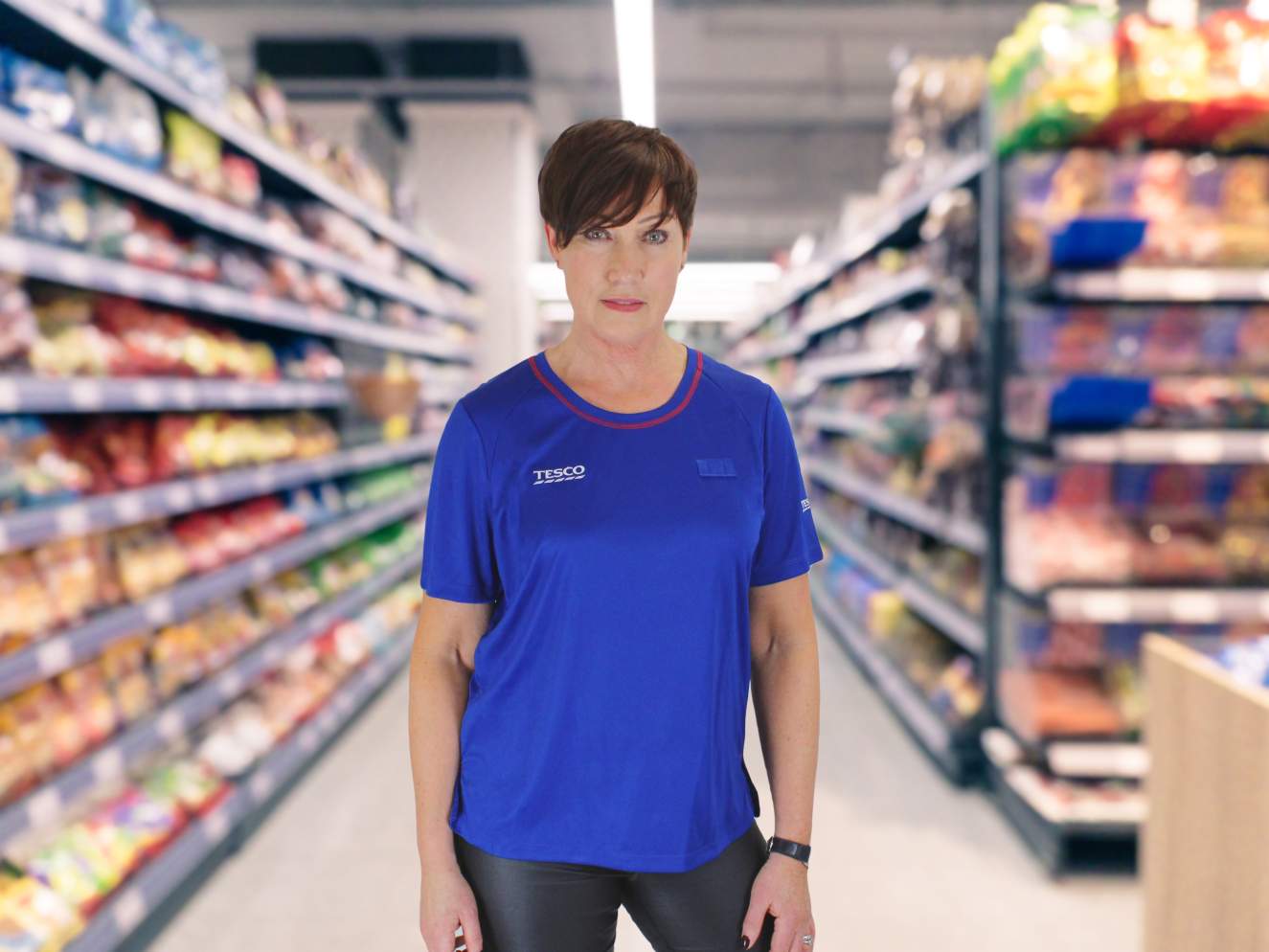 This World Menopause Day (18th October 2022), we're revealing how people experiencing menopause symptoms, such as hot flushes, can feel more comfortable in the workplace with the right uniform.
Dimensions, part of Mi Hub, has launched a number of innovative garments within its collection designed to reduce body temperature, particularly in light of data that suggests around 75-80% of women will experience hot flushes from as little as once a day to almost constantly.
The recently launched garments use moisture-wicking fabric which works by drawing the heat and moisture away from the body and away from the fabric, essentially allowing the sweat out, which then evaporates from the fabric, ensuring employees are kept at a comfortable temperature throughout their shift. This is known as 37.5 fabric and has been incorporated into t-shirts, trousers, socks and blazers.
This innovative solution has been rolled out to Tesco colleagues across the UK, with colleague uniform tops now made using 37.5 fabric. Following internal feedback, extensive consultation and research with industry experts, and wearers of their uniform, Tesco are now leading their industry in providing menopause-friendly uniforms for their colleagues.
To show the extent of the fabric's cooling benefits: when put to the test on a 40-mile uphill climb on one of the hottest days of the year, the fabric kept wearers cool!
Ann Barbour, Strategic Account Executive for Tesco, comments: "Employers need be aware of the everyday impact menopause symptoms can have on workers. It's been a pleasure to roll out Dimensions' 37.5 fabric technology with Tesco — and we hope that many organisations will follow suit and invest in solutions that will help employees feel cool and comfortable at work."
For those that don't have access to this fabric technology, there are other simple hacks that can help women experiencing menopause at work — whether they're serving customers or in the office.
Ann continues: "Layering lightweight garments that are not restrictive and that can be removed when a hot flush strikes can also help regulate body temperature. Certain fabrics are better suited to keeping you cool too, like natural cotton, so always opt for those when choosing your work outfits. Avoid wool, silk and most synthetic fabrics."
Discussing the importance of raising any issues you do have with employers this World Menopause Day, Ann concludes: "It's our mission to create uniforms that are inclusive to all — we want employees to look and feel their best at work. If there are women at work feeling the struggle with menopause symptoms, we urge them to raise it with their employer. There are workwear solutions out there for everyone, and feedback goes a long way in making sure that companies seek out those solutions."
To find out more our innovative temperature-regulating uniforms, and what to wear at work for the menopause, click here.