Stay Safe: Be vigilant when purchasing PPE
Posted on 08 April, 2020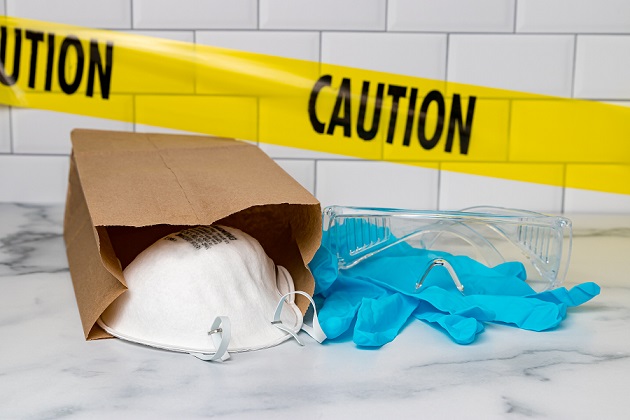 Dimensions would like to encourage all of our clients to be vigilant when purchasing PPE products, as we have seen a marked increase in PPE being offered into the marketplace, supported by conformance certification that is fake. We are all aware that PPE must be correctly tested and certified to meet the appropriate European standard. Unfortunately, due to the current Coronavirus situation, the quantity of non-approved product being sold into the UK is on the increase and as such, these products contravene safety legislation.
Over the past few weeks Dimensions has been approached by many companies selling PPE and after investigation, many of the products have been found to have fake certificates. Whilst this does not necessarily mean that the product is not fit for purpose, it does mean that no one can be sure that it is.
As a key supplier to many front line workers, we are acutely aware that incorrect or fake products could endanger lives, therefore, Dimensions has rejected a significant amount of opportunities to purchase PPE due to the counterfeit certification.
As members of the British Safety Industry Federation and holders of the RSSS shield we have signed up to a binding declaration that the safety equipment we offer meets the appropriate product performance standards, is fully compliant with the PPE Directive and carries legal CE marks and certification. By displaying the RSSS shield we are illustrating our credibility, trustworthiness and expertise in safety supply.
Stay Safe