My story so far…Lee Fewkes
Posted on 29 October, 2018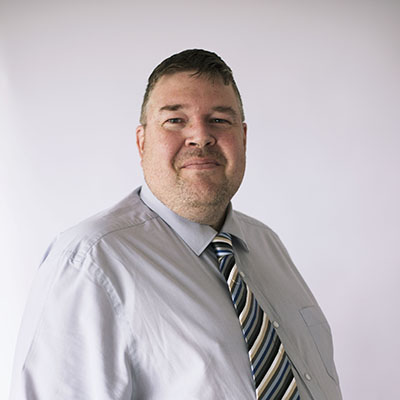 ★ Tell me about your first steps into the world of work….
I left school after completing my A-Levels in the mid-nineties. I must admit I didn't really know what I wanted to do after I left school so I ended up working in a few retail jobs including a time working at Homebase. I soon realised that lime green is not really my colour and I needed to get away from retail. It did however teach me about Customer Service and the challenges of accessing new uniform!
I then moved into an office based job in a Logistics company. I performed a number of roles including the processing of customs declarations and freight forwarding of Benelux and Germany road freight services. Eventually I moved into a role as an IT Trainer, due to my experience in the company's internal systems, and that gave me a chance to work on projects to improve the systems and the overall process of the business. I realised after a while that I had stumbled into something called Business Analysis. I learnt some good skills as well as learn from a number of mistakes in those days.
My career then took me into roles at several different companies including Experian, Derbyshire Building Society (part of Nationwide) and Timico. In a number of these roles I helped to set up Business Analysis practices from scratch and introduced business change processes. It was the opportunity to do this on a much broader scale that brought me to MWUK in August 2014.
★ Tell me about your role now….
I have been working as a Business Analyst here at MWUK for just over 4 years. I have worked with a great group of people on a number of exciting projects that have aimed to improve what we do as a business.
I was the first Business Analyst through the door and I started working for the legend that is Richard Conti! We worked very closely on the move from DUOS to Detail as well as a plethora of other big projects across our entire business value chain.
I think Mr Conti must have gotten sick of me though as he eventually passed me onto another Richard (Smith) with whom I have worked very actively in the last 2 years to build a Business Analysis practice here at MWUK. We are currently a team of 9 and I am proud to work with such a great group of people. We are in an enviable position as a business to have a team of BA's like we have. It is definitely something unique that we have over our competitors.
In the last year I have been focussing more specifically on the Dimensions brand looking at ways to improve how we work and to find ways to help the business to grow.
★ What are the biggest changes you've seen in the last 30/20/10 years in the workplace?
Technology has been the most obvious one. The internet did not always exist you know! The speed at which we can communicate and do business has increased massively. The fact that you can just "Google it" these days is a blessing. There is a wealth of information available at your fingertips about any subject imaginable.
The business world in general has changed incredibly. Companies like Amazon and eBay were not around when I started working and now they are the massive giants of the business world. Online businesses are the norm whereas the high street and traditional retailers are disappearing or having to adapt to be able to survive.
★ What do you think the next 30 years holds for the industry, what do you think the biggest changes will be?
For the business world in general I think we will see a big growth in the "gig economy" where people are working almost for themselves for companies akin to Uber and Deliveroo rather than for the more traditional companies as we know them today. Some of the Companies that exist in our day to day lives today will not exist in the future. Peer to Peer businesses, who facilitate transactions but carry no stock or assets, will become more prevalent.
As for the corporate clothing industry I have not been in it for long enough to make long term predictions but I suspect we will see a relaxation of formal uniform as the millennial generation become the dominant workforce. As these young people become the middle and upper managers of the future more organisations will likely allow more flexibility within a number of aspects of their working practices including what is worn by their people. It may well be that businesses are so automated that there are less people working for businesses full stop let alone those that need to be clothed.
Technology will continue to advance but this is always difficult to predict. If you would have told me when I got my first Nokia phone all those years ago that I would be able to do as much as I can on my iPhone now I may not have believed you. We are likely to see more people working remotely rather than travelling to a geographic office. More businesses may become internationally focussed as the anchor to specific geographies dissipates.
What I am hoping is that in 30 years I will be in my 70's, will be retired and enjoying a fairly comfortable life not worrying about the perils of the business world. I will be sitting there listening to my old music (on vinyl of course) moaning about how bad modern music is and wondering at what time my son is going to come and pick up my cheeky grandkids!
★ What's your favourite memory of the workplace from the last 30/20/10 years?
I have had some enjoyable jobs, and some not so enjoyable, as well as really funny moments that I have shared with my colleagues. However I can honestly say that it is my time working here that has meant the most to me so far.
I always remember sitting in reception waiting for my interview and seeing how happy and friendly people seemed to be as they were walking in and out of the various offices and going up and down the stairs. I was absolutely delighted when I got offered the job and while like any other it can be challenging at times I have never regretted coming here and I have not felt like I need to be somewhere else.
★ If you could go back to the start of your career and offer yourself one piece of advice what would it be?
I don't really believe in going back. You cannot change the past and the things that you have done, correctly or incorrectly, are what shapes you as a person. The lessons I have learned from the past inform my decisions today.
However if I was to go back I would visit my soon to be married self in 1997 and tell me to invest everything I possibly can in Apple. I would argue with myself for a bit about the wisdom of investing in an almost bankrupt company of course and tell myself to stop being an Analyst for one minute! I pretty much know that if my younger self took my advice I would not have ended up here to do this interview!
★ Tell me 3 interesting facts about you…
I write music and have put out 11 different releases over the last 2 years under the name of Many Elephants! I play live from time to time, as well as DJ, and have been featured a number of times on the radio in the East Midlands as part of BBC Introducing.
I collect, buy & sell vinyl records and currently have over 5000 records in my garage! I moved house just over a year ago and moving them to storage and then back from storage pretty much killed me!
I come from a family that originated in Quorn, Leicestershire and have an ancestry that can be traced back to the 1600's. The Fewkes family appear to have had an active involvement in the Hosiery trade in the area until a number of them smuggled a stocking frame on board a ship and headed for a new life in the United States. Benjamin Fewkes was apparently the first man to take a knitting frame to North America. There is even a Native American Archaeological Site in Tennessee which carries my family name.