My story so far… William Coppen
Posted on 03 October, 2018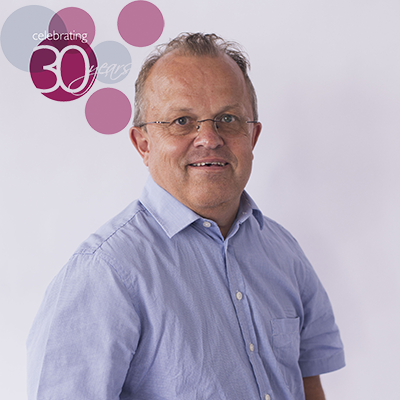 Tell me about your first steps into the world of work….
For my first job I worked in a car spares shop and I earnt about £54 a week for working 7 days, I got one weekend off a month! I started there fridays and saturdays after I'd finished school and soon got made full time.
A huge turning point for me was when one of the customers in the shop had heard on Trent FM that they were looking for people with dwarfism to star in the next Star Wars film. I called up and the agent said I sounded right on the phone so I went over to Nottingham to meet them where they confirmed that I was what they were looking for. I went down to Elstree Studios a few days later and I was sat in the wardrobe department being measured up and my feet being cast before I was told I had a part in the film!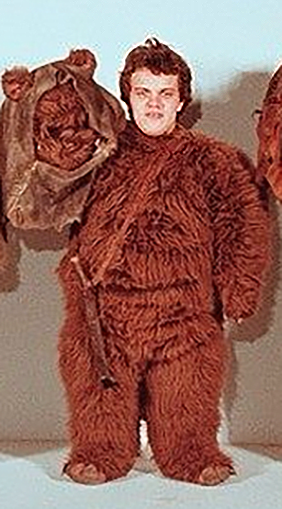 I was cast as an Ewok in Return of the Jedi! A fond memory I have of the time is when I fainted during the filming as the costumes were incredibly hot, and when I came around Harrison Ford was there fanning me!
From there my showbiz career kept me busy, I went over to Munich to film Neverending Story and I was in the ivory tower, wearing what looks like a sheepskin rug with bronze makeup on my face! I then moved into the pantomime and the day after my 21st birthday I was up in Stirling performing Snow White! Luckily, the car parts shop was able to re employ me for times when I wasn't performing, I went to Scarborough to do the summer show of Snow White.
One performance particularly stands out and that's when I did a Christmas in Belfast. We were performing during the time of the Northern Ireland conflict, so we'd be walking down the street and there'd be soldiers with guns walking down the streets. What made it feel a little worse was my height meant the guns were pointing right at my face! We were performing Snow White with Denise Nolan when there was a bomb scare, usually the ending would drag out a little but we had to finish as soon as we could and get the audience out of the theatre.
Shortly afterwards I made the decision to move to London to make it easier for my career as I could be called at any time for auditions. I enrolled in a temp agency and the following week I was clearing tables in the Palace of Westminster talking to the MP's!
I still did my TV and film work and I've been part of a few projects such as Salome's Last Dance, Neverending Story, BBC Chronicles of Narnia, Through the Dragon's Eye and Sky Bandits. It's a time of my life that I look back on very fondly.
All good things have to come to an end though, and I needed to settle down. I moved back home to Derby, married my wife Denise and began working for UPS.
Tell me about your role now….
I've been here 11 years, and I've always primarily been on the Royal Mail account but I'm more than happy to help my colleagues when I'm needed. When we first started we took orders over the phone and via email, whereas now we have our Detail site. We took a lot more calls than we do now, 130 was the norm and we had to type orders between calls as well! Quite often the manager would put one person doing paper orders whilst everyone else is on the phone. I think there's far less calls now, most people are using Detail to order their uniform, I've definitely noticed that there's more emails now.
What are the biggest changes you've seen in the last 30 years in the workplace?
The internet and emails! Customers being able to place orders on the website has made my job a lot easier, we get a lot less calls, which means we have more time to deal with any problems. Customers can order online 24/7 rather than only in office hours which is so much more convenient for them.
What do you think the next 30 years holds for your role, what do you think the biggest changes will be?
I think the amount of internet orders will continue to increase but I also think that there will always need to be someone on the end of the phone, people like talking to people and I don't think artificial intelligence will replace that human contact.
What's your favourite memory of the workplace from the last 30/20/10 years?
It's difficult to say, there's been so many. When I was in London I had a job working for my brother who works as a dental prosthetist in Harley Street delivering false teeth. One day a set was in my hand and the next they were reading the national news!
If you could go back to the start of your career and offer yourself one piece of advice what would it be?
"Try and take any opportunities that come your way but always have fun!"
William will be attending and signing autographs at Feel the Force Day in Peterborough on Saturday 6th October. Feel the Force Day events are film and TV conventions with a difference. They design their events around disabled people and make them as accessible as possible. They understand access does not just mean a disabled loo and a ramp, it's about attitude, contact, price and all the subtle adaptations that make life easier. To find out more, please press here.