Looking Hot on Bonfire Night
Posted on 02 November, 2018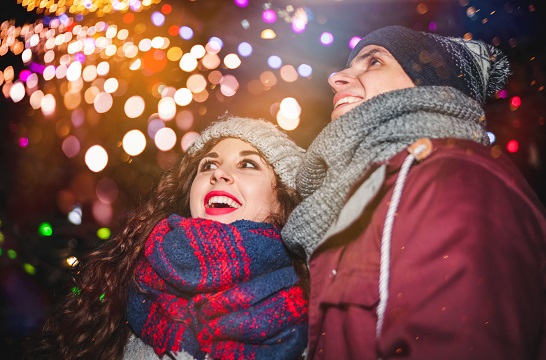 When the Beast from the East was raging in March we provided you with a handy guide on what to wear on a snow day, so we all know that dressing in layers is essential to keeping warm in the winter, but besides long johns and leggings what can you wear to keep toasty on Bonfire Night?
We asked our design team to share their tops tips on how to look hot this Bonfire Night and whether you are watching the fireworks, cuddling up over a hot chocolate or toasting marshmallows around the fire – this year it's all about accessories.
Accessories are a key part in helping to keep you warm and dry, but more importantly they turn a practical outfit into a stylish one!
Starting with the feet, you don't want Jack Frost nipping at your toes, so you need to choose an appropriate sock for winter – not the same ones that you wear in the summer because your feet will perspire in cotton socks and make your feet cold and damp! Super-soft Merino Wool is the ideal material to keep your feet warm and toasty. A great insulator, wool can hold a third of its weight in moisture before it starts to feel wet and it dries much more quickly than cotton or other synthetics.
Footwear is also an important consideration when looking to keep your feet warm. A leather sole is impractical in the winter as it will absorb water; rubber is the better option as it is much more durable. When looking at the upper, then this is where leather comes into play and winter-proofing them with a protective spray should keep your feet warm and toasty throughout the brrr months.
Next up are your hands. Mittens are known to be the best solution to keep your hands warm, but these may not be practical in all cases. A glove needs multiple layers to be most effective with an outer layer such as nylon or leather and an inner layer of insulation - you can always add an extra inner for additional warmth.
When it comes to keeping your head and neck warm, there's no better accessory than a scarf. With its rich history the humble scarf has been a stand out accessory for centuries and this year is no different. Blanket scarves are big news this year – the bigger the better – and with so many ways to style this scarf, you'll not only be warm and cosy, this accessory will make sure you are stylish too!
And finally, a must-have addition to your cold weather wardrobe is something to keep your head warm and dry. When it comes to hats this winter, all the 'B's have it with the beanie, balaclava and beret making appearances on the world's runways, but with all things royal this year, it's no surprise that the Queen's iconic Balmoral headscarf look made it to the catwalks too – a silk headscarf is this year's must-have accessory!
So whatever the weather this Bonfire Night, we hope our style guide will keep you looking hot!