5 minutes with… IT
Posted on 02 May, 2017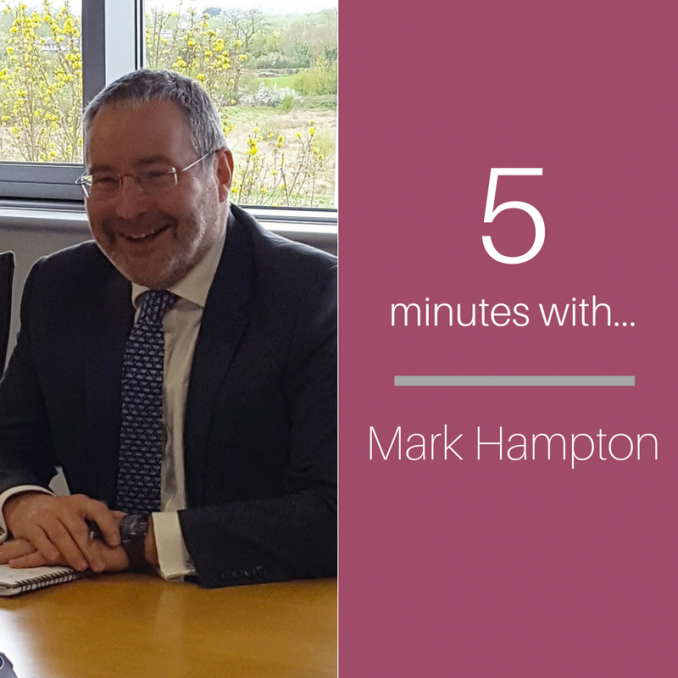 Mark Hampton, IT Director for the MWUK Group, spent 5 minutes this month telling us about his main responsibilities, the technological changes that have taken place and are still to come, and what he enjoys most about his job…
How long have you been working at Dimensions (MWUK)?
Hard to believe that I've been here for just over 4 years. Where has the time gone?!
What are your main responsibilities?
The most important thing is to make sure that all of our systems are working well, so that our customers can order from us and our colleagues in other teams can deliver on our promises to our customers. Alongside this, I look after the business change agenda and work closely with the Executive to agree and manage a rolling 3 year plan of activities.
What significant technological changes have taken place since you started?
One of the great things about working in IT, is that change is constant and there are lots of opportunities to deliver new and innovative solutions. The ongoing move to a more digital and connected world will be familiar to most people and we have been investing heavily to deliver Detail, our online portal, which enables us to take the hassle of managing uniform ordering out of our customers' business. In parallel, we have implemented the award-winning Alexandra website.
MI Detail leverages some great technical advances to provide a fabulous reporting portal for our customers, with engaging visualisation and drill down capabilities. We've leveraged the Cloud to optimise cost and availability on some key systems and are using Software as a Service (SaaS) where appropriate. Within IT, we have been investing in improving automation and monitoring, to further drive the high availability of our systems.
What is the most challenging part of your job?
With a broad strategic change agenda and a dynamic and fast moving operational business, keeping the balance between short and long term activities and investments, is a constant challenge.
Which part do you enjoy the most?
I'm privileged to have an absolutely amazing team and working alongside them and seeing them deliver great things for our customers, is inspiring. Working with my senior management colleagues to help them better understand technology and the opportunities and challenges it brings, is also very rewarding.
What has been the highlight of your career at Dimensions so far?
There have been so many.
- Gaining and retaining the ISO27001 accreditation, to demonstrate to our customers that we are serious about information and data security.
- Building and developing the IT team.
- Delivering some great new solutions like Detail and MiDetail.
What important changes have you got planned for the near future?
We will be completing the roll out of Detail and MI Detail. We are relentless in wanting to deliver the best possible customer experience, so you can expect on-going improvements into our Detail solution in the short and the medium term.
Our Supply Chain will see new software to help colleagues collaborate more easily, improving the pace of new designs being launched for customers. We are working to enable Customer Service to be more efficient in the way they manage their inbound traffic as customers move more towards email, rather than just phone. Internally, we will be improving efficiency within the Finance team, through the introduction of scanning, OCR and workflow.
How much do external factors affect IT?
The world is becoming a digital place and there are huge opportunities being opened up, as well as some challenges being thrown at us. We need to continually adapt to respond to our customers' and wearers' changing requirements (like email requests rather than phone calls, for example) as well as leveraging the opportunities to offer better service and greater efficiencies. Underpinning this, is the increasing challenge that all organisations face around cyber security, which we need to stay on top of.
What are the most important skills to have within the IT team?
Alongside the technical skills each individual needs to fulfil their role, I would say team working, resilience and a sense of humour!