5 Minutes with Carl Tennant
Posted on 17 August, 2017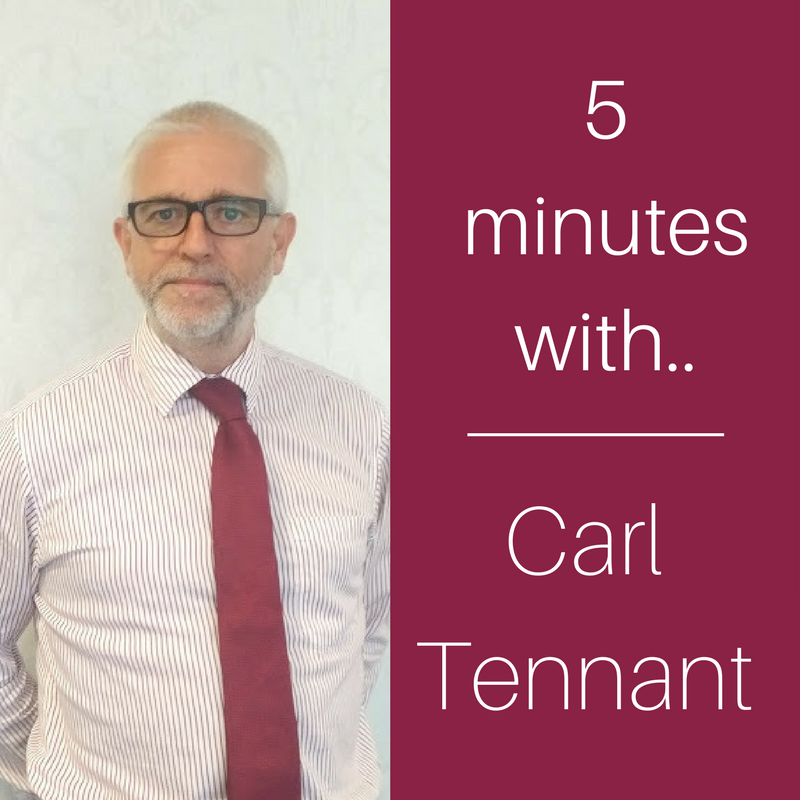 How long have you been working at Dimensions?
I have been at Dimensions for nearly 10 years!
How have you progressed since joining Dimensions?
I came in as the Commercial Director and I am now the Sales Ops Director. I was involved in the Commercial side of the business for 9 years, and as the business has grown they recognised the need for a more structured sales ops departments, so I went over to Sales Ops and began developing my new role.
What are your main weekly duties?
As a team we're supplying product forecast for the business to make sure stock is always in the right place for customers, we supply data and analytics to the business. We are managing critical paths and ensuring there is a bridge linked between the commercial team and the logistics centre to help manage our customer uniform roll outs.
Which departments do you work most closely with?
Our main internal customer is the commercial team although we do work closely with the supply chain team
Is there a time of year that is busiest for you?
Ha ha.. We are efficiently busy all year round!
Which part of your job do you enjoy the most?
Working with and building a new team is the most interesting and rewarding bit for me. I'm taking them in a new direction and we are well on our way to creating a smooth running ops team that will grow and develop as the business goes forward.
What is the most challenging part of your job?
Forecasting correctly and accurately is challenging but enjoyable and I know I have the best team to support with this. It can be quite challenging representing our customer's interests with the forecasting.
What makes Dimensions' Sales Ops team different to others?
We've got a great team of people who are able to interact with both internal and external customers and are industry experts and highly experienced in the jobs they do.
How would you describe Dimensions' Sales Ops team in three words?
Dynamic, Fun, Analytical, that's my view anyway
What has been the highlight of your career at Dimensions so far?
The highlight would have to be getting an opportunity to visit our supply factories in Bangladesh and meeting industry global compliance officials at the same time.