Making Transport Inclusive
Posted on 09 November, 2021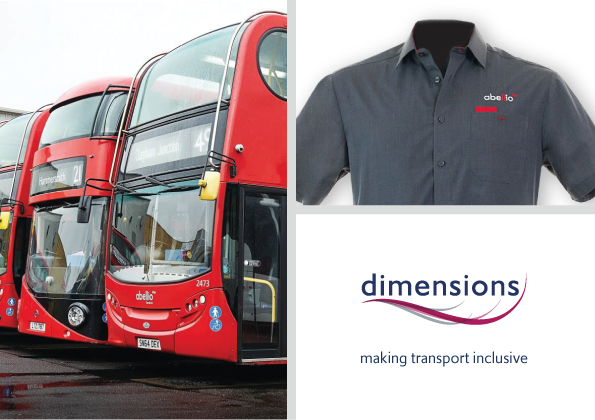 Dimensions is one of the leading suppliers in bespoke corporate clothing and proud to have been supporting Abellio London Bus with their uniform provision for almost 10 years.
As part of Abellio London's commitment to creating a workspace that supports diversity and inclusion, their uniform has been gender neutral for several years, with little difference between the male and female collection. Conscious that not everybody identifies with an individual gender, and that some people's identity can be fluid, for the launch of the new driver uniform in 2022, Abellio London wanted to minimise any existing barriers, which may prevent drivers from selecting the uniform they genuinely wish to wear, and tasked Dimensions to make improvements to the ordering process.
Recognising the rise of gender fluidity, (which has brought about an emphasis of the importance of being comfortable in your own skin), and through the use of technology, Dimensions developed their online ordering portal Detail in order to be able to provide gender neutral wardrobes. As such, the online order capturing process for Abellio London has therefore opened up the previous male and female collections to all drivers, regardless of whether they are cis gender, trans or non-binary.
Lawrence Wilson - Deputy Operations Director, said: "For this launch we made it easier for all colleagues to order items that would previously have been restricted to a specific gender. When they make a selection, they are no longer directed to only 'male' or 'female' categories. Instead, it is possible to make a selection from the entire uniform collection. This has been a positive step towards creating an inclusive environment in which to work and we are delighted that Dimensions could support us with this workplace diversity and inclusion initiative."