Don't get caught out in the cold
Posted on 14 January, 2021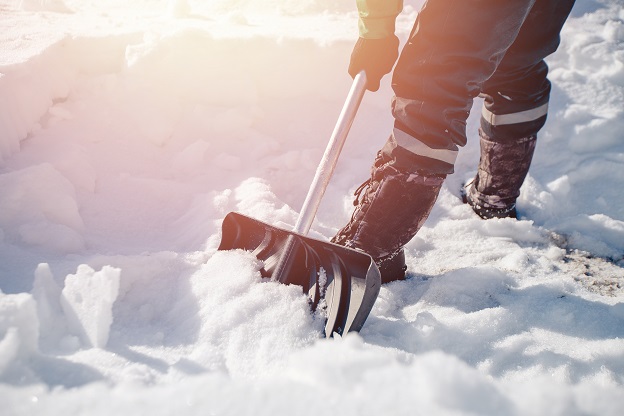 With the Met Office issuing an amber weather warning for snow, we caught up with our Design team to ask their advice on how to keep warm in the extreme cold.
Layering
For those who have to work in cold conditions, both outside in the elements and inside in freezing conditions, it's important to ensure that they keep warm and comfortable to allow them to carry out their job roles, but a big bulky coat isn't the answer to keeping warm because the padding is too restrictive.
A key technique to keeping warm in cold conditions, is layering - which dates back to the use of thermal wear, a traditional way of retaining heat. Layering is important as it gives the user a form of temperature regulation. The wearer also has a choice and can address their individual needs by wearing what is comfortable to them.
Base layers are very popular, as they are the modernisation of traditional thermal wear that people used to wear. Base layers are beneficial because they are close to the body and can keep the wearer warm, whilst also being lightweight, allowing plenty of movement.
Sweatshirts are a great way to layer up with for extra warmth, and can act as a mid-layer between a polo shirt and a jacket. Drivers often prefer gilets as they allow greater flexibility and arm movement while keeping the body warm.
Fleece-lined headwear and gloves are also important for those who work outdoors for most of the day, as over half of the average person's heat is lost through the head.
Breathability
Breathability is another factor to keep in mind. Layering will keep a wearer warm, but it is important to include ventilation panels and zips within the garments so they are breathable.
Technology
Technology is changing the face of outerwear too, with revolutionary jackets that have charged panels inside them, which can be activated at the touch of a button and are powered by portable chargers, allowing garments to provide heat for the wearer.
These are coming more and more into the marketplace now, and are being refined so that they are accessible for mass wearers.
So, don't get caught out in the cold this winter, get in touch to find out more!