Taking Care of Your Business
Posted on 11 May, 2020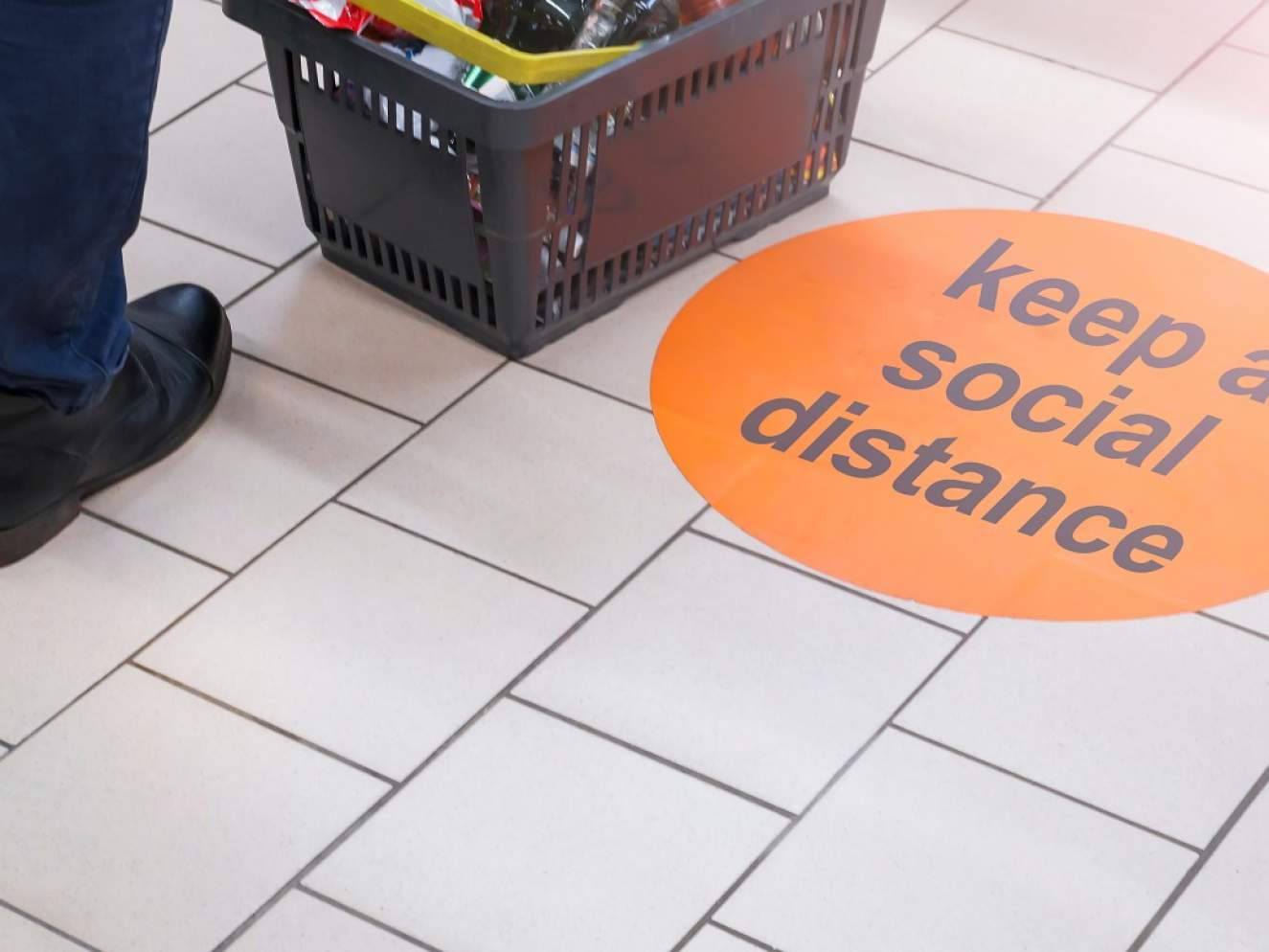 With the UK Government issuing their COVID-19 recovery strategy document "Our Plan to Rebuild" and business leaders setting out plans to re-open their premises, we look at five areas of consideration, for this next phase of recovery:
Hygiene
Hygiene has been at the top of the agenda since the beginning of the pandemic with people being advised to wash their hands and use a hand sanitiser regularly. This advice is still in place as one of the first lines of defence, but additional advice on washing clothes regularly has also been included, as there is some evidence that the virus can stay on fabrics. Changing clothes in workplaces should only normally be considered where there is a high risk of infection or there are highly vulnerable people, such as in a care home, but no matter where you work, it is important to wash your garments daily, in line with the care instructions.
Face Coverings
As more people return to work, there will be an increased movement outside people's immediate household and the government has advised that face coverings should be worn. The latest Government advice is that, although face coverings are unlikely to prevent you from getting the virus, they could help prevent you from giving it to others. Face coverings are particularly important where two-metre social distancing is hard to maintain.
It is important to note that a face covering is not the same as a facemask such as the surgical masks or respirators used as part of personal protective equipment by healthcare and other workers. We recently spoke to the BSIF who explains the difference in our article: BSIF Advice on Purchasing Respiratory Protective Equipment (RPE).
It is also important to use face coverings properly and wash your hands before putting them on and taking them off – see our 'how to guide below'.
Transport for London and the Manchester Airports Group (MAG) have already asked passengers to wear face coverings when travelling with them. Manchester, London Stansted and East Midlands are the first in the UK to ask passengers to wear face coverings, with others expected to follow.
Gloves
The airport group have also asked staff who serve passengers to not only wear face coverings, but gloves too.
When looking at the Retail and Hospitality industries, a recent survey by VYPR, stated that consumers expected to see 34.2% of staff wearing masks in supermarkets and 32.9% of staff wearing masks in restaurants after lockdown ends. The survey also stated that 42.7% expected to see staff wearing gloves in supermarkets after lockdown and almost 50% expected staff in restaurants to wear gloves too.
Social Distancing Measures
The biggest results in the VYPR survey were regarding social distancing measures, with 62.7% expecting to see these measures continuing in supermarkets after lockdown ends. Many businesses such as restaurants, retail outlets and banks are beginning to adopt the 'best practice' social distancing measures from the supermarkets including implementing signage and items such as umbrellas for queuing customers and bags for life with the "please respect social distancing" message.
Uniform
With the recent government advice on washing clothes every day, some businesses are looking at increasing their wearer allocation so that their teams can adhere to this advice and not be without their uniform. Others are looking at using items such as t-shirts or hi-vis vests to convey the "please respect social distancing" message so that it is a constant reminder to keep 2m apart.
As we look at how we are phasing the return to work for our team, in a way that our people feel safe, we are also here to help you and your teams to return to work, by providing all the necessary supplies to ensure a safe environment for all.
We are here to help you and your teams to return to work, by providing all the necessary supplies to ensure a safe environment for all - contact us today
Downloads
How to Guide