Workwear in a Heatwave
Posted on 19 April, 2018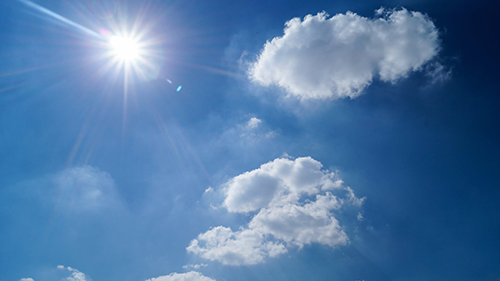 The British weather is unpredictable at best, but now the sun is shining it's the perfect time to assess your uniform requirements. It's long been proven that a comfortable working environment makes for happier, more productive employees.
During warmer weather a pragmatic approach ought to be taken by employers to ensure a comfortable working environment. The HSE has many articles that can help businesses minimise the risk to employees when working in warm conditions.
In terms of workwear, for non-uniformed workers, a practical step for a workplace to take would be creating a dress code policy to reduce ambiguity as to what is acceptable and what is not. This will vary between industries but will ensure from an employers perspective that you continue to project the image you want to your customers, whilst keeping your employees comfortable and productive.
But what about your uniformed employees?
Many workplaces are seeing the benefit of a layering system to enable a uniform to be built up for winter and stripped back for summer. A simple softshell jacket can be worn as a secondary layer in winter, whilst a cotton polo shirt will add warmth in winter but cool workers down in the summer. Many of our logistics partners have seen the benefits of including shorts in their workwear for warmer weather, replacing these with a trouser when the wearer begins to feel cooler.
Fabric technologies such as 37.5 really come into their own when working across the seasons. 37.5 is reactive and works with your employees individual body head to determine whether they need warming or cooling. The 37.5 particles absorb the infrared energy the body emits and if moisture (sweat) is present, it speeds the evaporation to cool you. If no moisture is present the IR energy is retained to keep the body warm. Using a technology like 37.5 in your uniforms means the comfort level is widened in different temperatures and activity levels, so you need fewer garments to serve a wider range of conditions.
If you would like further information on how to combat extreme heat in the workplace, 01332 697045 or email us at: hello@dimensions.co.uk