Why do supermarkets still need uniforms?
Posted on 08 October, 2018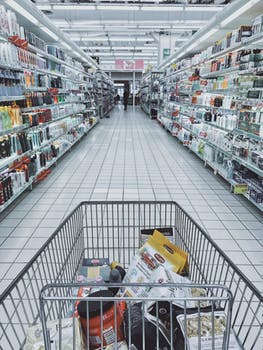 In the era of dress down Friday and more offices adopting a casual dress code, why should supermarkets still have a uniform?
To start answering the question, you need to put yourself in the shoes of a consumer. Have you ever been in a shop and needed to ask a question but not known who works there, and walked back out? Chances are, if your staff don't wear a uniform your customers have too! Customers that walk out through not being able to identify members of staff are missed opportunities. Missed sales from these missed opportunities are impacting your businesses' bottom line.
By identifying your members of staff clearly, customers are aware of who they can speak to with a query, this increased number of leads mean more opportunity for sales. At all costs, you should avoid putting your customers in the situation where they ask another customer; "do you work here?"
Your stores and branded, your carrier bags branded and your own produce is branded, why should you brand a uniform?
A branded uniform serves as a key marketing tool for brand awareness. Imagine all the places your employees go in a day, the drive through for breakfast, the deli at lunch, the petrol station after work, the school run, the gym… The possibilities for your brand to be exposed are limitless. As many of our clients have found out, a roll out of a new uniform has brilliant PR potential and can lead to massive exposure.
A world class uniform also shows your staff that you care, and makes you the employer of choice when your staff have a uniform they're proud to put on every day.
A uniform will help to create a consistent appearance among your employees, where everyone is equal and nobody is either dressed overly smart or overly casual. You may decide to create a hierarchy of uniform at your company, where management have a different uniform to non-management which makes promotion a more attractive prospect.
Some roles within your store will undoubtedly require PPE or specialist workwear, from the Warehouse staff to your meat counter, having a uniform that works with your staff to protect them whilst remaining smart and on brand is just another way to show your staff that you care.
Having a uniform provided to your staff will help employees feel like they're representing your company, and promote business loyalty. If your staff look professional, they'll feel more professional and more confident in their work.
We're trusted by some of the UK's largest names, Tesco, Sainsbury's, Waitrose and Asda to name just a few. You can count on us to fully understand your needs and always go the extra mile for you and your employees.
For a uniform that you can be proud of, call the experts on 01332 697145