The future of ethical trading
Posted on 16 August, 2018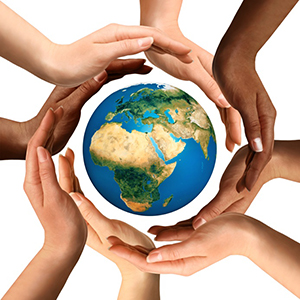 Compliance and ethical trading has come a long way since its origins in the 1940's, and when looking at the most heavily scrutinised industries, textiles and manufacturing definitely ranks highly. Consumers are becoming more aware of the origins of their products and demand, quite rightly, ethically sourced and produced items.
We sat down with Georgina Howard and Derek Boyden, Ethical Compliance Officer and Director of Compliance respectively, to ask them what they think is the future of ethical trading and how this affects the manufacturer, the client and the wearer.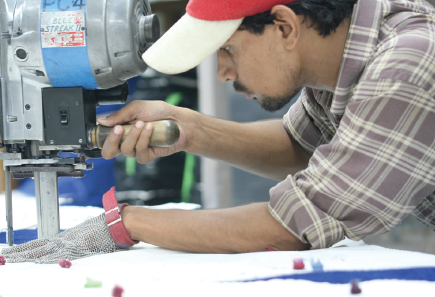 Georgina begins to explain how the role of transparency is affecting compliance already; "We are finding that some customers are wanting more transparency further down their supply chain, not just where their garments are sewn and in much more detail. Some customers like to know not only where the garments were sewn but where the fabric was made, where the cotton was picked and even who the farmer was that picked it."
"The current compliance challenges aren't new to us, through our Ethical Trading Initiative membership we have been aware of them for a while and we are constantly working on transparency in our supply chain. There will always be pressure for a transparent solution, and the industry is in the early stages of working towards this. I definitely think in the future consumers will be able digitally track their garments origins right down to the names and a bio of the workers who have produced the clothing."
Currently, the supply base must be declared to our customers, but there's no obligation to declare this to the wearer. Dimensions do have some clients that ask for more in depth details on their garments, for example, which orders were placed in which factory and where the individual components of their uniform have come from.
Derek continues; "People need assurances that there is no exploited labour in their supply chains. In the future there needs to be complete transparency from seed cotton to the end consumer. At the moment, we can tell our clients where their fabric and branded components are from, we are completely transparent with our customer and over the next 5 years we will be drilling deeper through the supply chain to map every element."
Gender equality is gaining more traction in the West, and as such it filters through to the textiles industry. Clients need assurance that the factories do not discriminate against gender, religion, race or caste, usually in line with their own stance. However, the cultural differences between the West and the East means this is difficult to put a date on the blanket implementation of this. Companies need the buy in from the local governments and individual organisations before this issue can be addressed, but both Georgina and Derek believe the pressure will be on governments to publish their gender equality issues such as gender pay gap and address any issues that are raised.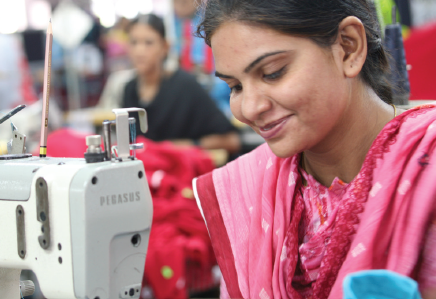 Derek explains that although ethical trading is on the forefront of consumers' minds, the issue of environmental damage is hot on its heels. "The making of garments unfortunately does harm the environment. Millennials are more aware of the impact on the environment, and as such are demanding of businesses to do more to counteract the damage. Dimensions are already working on a goal of zero discharge from our suppliers, dyers and finishers within 10 years''.
Georgina continues; "Before, you were allowed certain pollutants by law, but clients and businesses are expecting more with their independent initiatives and we manage those expectations accordingly. Again, the political climate affects initiatives on climate change, but it's something that is always high on our agenda, whether at home or overseas. In the future there will be more pressure to find alternatives for the legal pollutants and manufacturers will be expected to have zero discharge from their factories."
We're dedicated to using only the most ethical trading practices, for a uniform that does good and looks good, get in touch today.