Q is for Quality Control
Posted on 26 November, 2018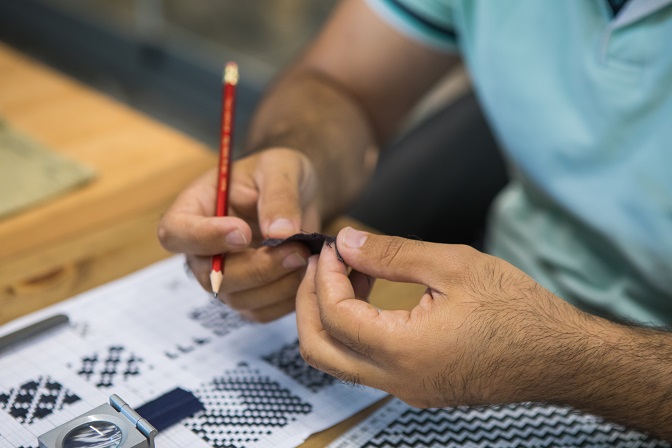 Our Logistics Centre dispatches over 18 million garments a year, from a variety of suppliers across the world, so how do we uphold our rigorous quality standards on such a huge scale?
Our global supply chain is subject to continual assessment to ensure our standards are maintained and is required to adhere to our quality control and auditing procedures; a combination of quality auditing at the manufacturing locations as well as rigorous acceptable quality level reports plus inspections when items are delivered to our distribution units.
Dimensions' supply chain network includes many suppliers who have EN ISO 9001:2000 or EN ISO 9001:2008 and we require periodic re-confirmation of their quality management procedures as part of our ongoing supplier review process.
Our procedures include:
- Each product is sampled, fully graded where applicable and formally approved, with sealed samples maintained as a benchmark for production and finished goods.
- Certificates of conformity are required for the supply of materials.
- Fabric shade standards are established with the fabric supplier, MWUK Ltd, the fabric team, and the client.
- Contracted manufacturers are visited by our staff both prior and during production of garments and fabrics.
- On-line inspection of part-finished items, combined with full quality inspection prior to being dispatched to Dimensions.
- Random statistical audit of finished items when they are received at our distribution unit.
For more information or guidance on things to look for when choosing suppliers for your corporate clothing, email us at hello@dimensions.co.uk