Dimensions goes back to school to shine a light on the nursing profession
Posted on 15 November, 2018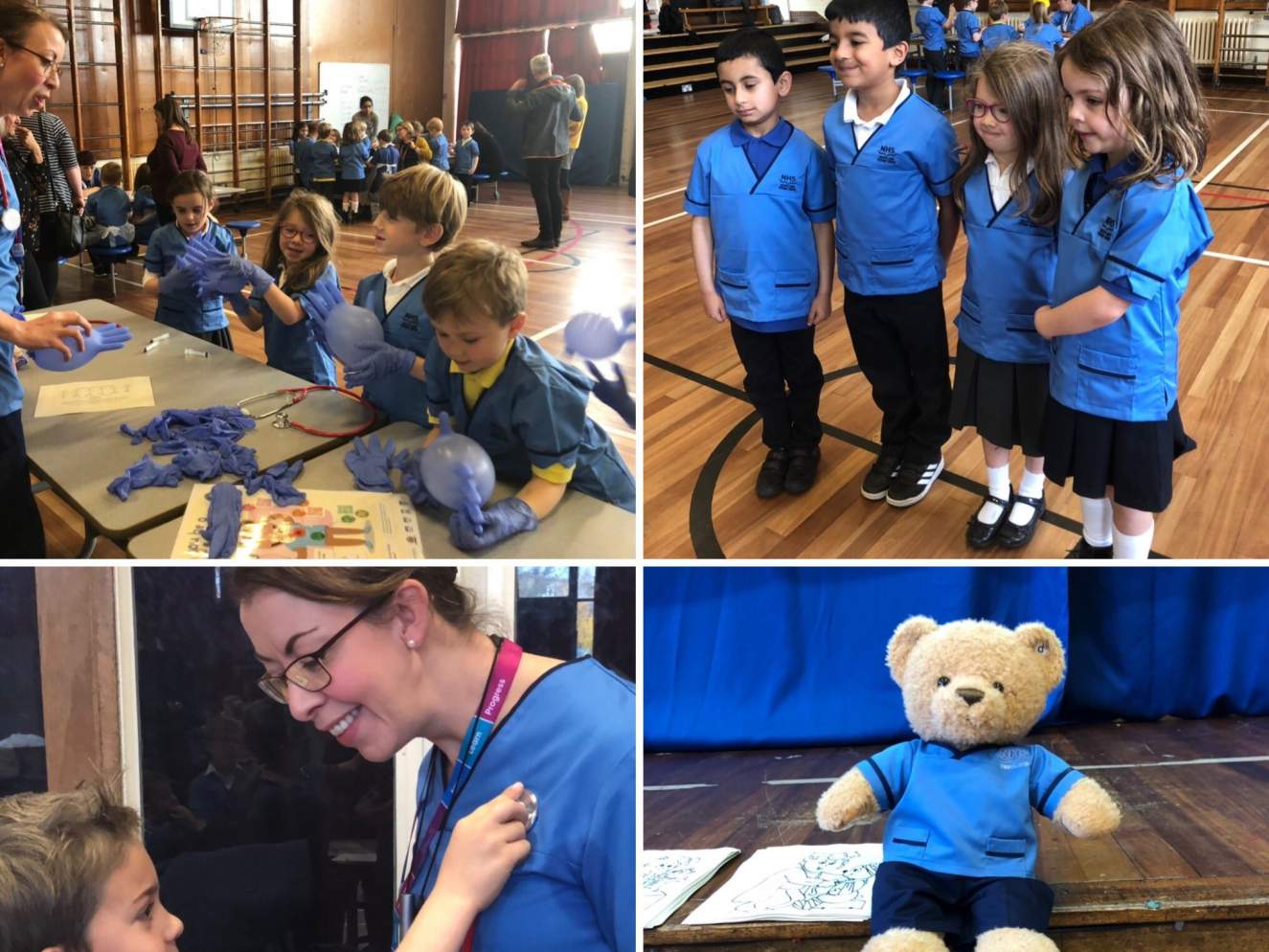 We are delighted to announce that we have been working with NHS Scotland and the Scottish Government to challenge perceptions about nursing and have helped to launch the Future Nurse campaign at primary schools in Edinburgh and Grampian.
A pioneering team has been working on an innovative project to widen recruitment to the profession and believes that attitudes & ideas are formed as early as primary school and considers a child's dressing up outfit to be a key part of this perception.
Colin McNulty, senior nurse manager with NHS Grampian, said: "If you look at a typical nurse's costume for a child, the uniform often comes with a cape and hat, even though these haven't been standard uniform for decades. The tools they have may be limited to a thermometer and a fob watch, suggesting that nurses do little more than take temperatures or measure pulses.
The reality of modern day nursing couldn't be further from this but first impressions matter. If this is what very young children are learning about nursing then they may decide it is not the job for them in years to come. As a qualified male nurse I wanted to change the message."
As such, Colin approached senior managers within NHS Scotland and also at the Scottish Government to ask if child-sized versions of the national nursing uniform could be made. Having gained permission, the project team worked with Dimensions to arrange for the miniature uniforms to be produced and launched the initiative at Braehead Primary School, Aberdeen and Duddingston Primary School, Edinburgh on Wednesday 14th November.
Led by NHS Grampian and NHS Lothian, the pilot project will run in seven Aberdeen primary schools and a further seven schools in Edinburgh. Feedback will be gathered from teachers and pupils alike for full evaluation and consideration of future roll out. Partners from SG, DYW and NES are involved to maximise opportunity for future impact.
Fiona McQueen, chief nursing officer said: "This is a fabulous initiative devised and developed by NHS Grampian in partnership with NHS Lothian and local schools, to inspire the next generation of the nursing workforce. I wholeheartedly support the approach to showcase the breadth and diversity of nursing and midwifery careers. We are delighted that Dimensions are able to provide gender neutral child size tunics to challenge crucial early perceptions of what it means to be a nurse."
Hayley Brooks, managing director of Dimensions said: "We are delighted to be working with NHS National Services Scotland and the Scottish Government on such an innovative project. Not only are we passionate about great uniform, we're passionate about people and it's great that we can have a positive influence on our younger generation and their career choice."