Why You Need To Know The Real Cost Of Your Uniform
Posted on 11 September, 2017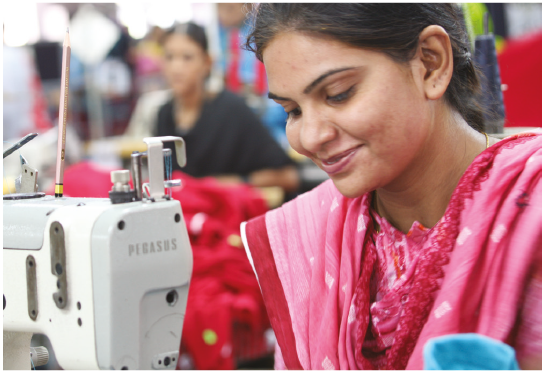 In the battle for the lowest cost corporate clothing, the ethical considerations of global manufacturing can sometimes be overlooked by purchasers. The perceived view of the garment industry and the challenges often associated with manufacturing on such a large scale include child labour, low wages and sweatshop conditions, so taking ethical considerations into account are a must when choosing a garment supplier.
Following our recent guide on the multi-site global considerations when choosing suppliers, here we give an in-depth view of the importance of ethical compliance within the supply chain.
We recognise the obvious benefits for our clients of overseas sourcing of fabric and garments, and we are extremely conscious of the potential social impacts that overseas sourcing can have. To ensure strict continuous improvement, both external auditors and our own staff constantly monitor our facilities. We aim to educate and build capability with our facilities to ensure that compliance to high standards becomes habitual and they understand the benefits that compliance has on their facility.
The team at Dimensions complete walkthroughs and audits of a facility whenever they visit; this allows us to assess general health and safety elements in the facility, and provide actions where improvement is needed.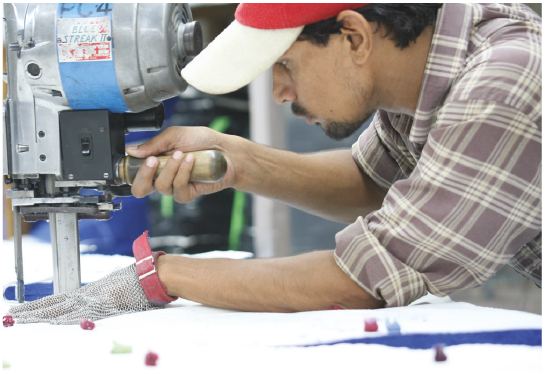 ETI and SEDEX
Here at Dimensions, we place ethical trading at the heart of our business, our commitment to this was recognised when we gained membership to both the Ethical Trading Initiative and SEDEX. Dimensions became a member of the Ethical Trading Initiative in 2007 and consequently we adopted the internationally recognised ETI Base Code of Labour Practice. We are committed to supporting our suppliers to implement this code of practice, and as a result help to create a fair and safe working environment for their employees.
This is part of our continuous improvement plan to improve working conditions, create environmentally friendly work places and uphold all human rights.
ETI BASE CODE:
Freedom of association and the right to collective bargaining are respected

Working conditions are safe and hygienic

Child labour shall not be used

Living wages are paid

Working hours are not excessive

No discrimination is practiced

Regular employment is provided

No harsh or inhumane treatment is allowed

Employment is freely chosen

Dimensions joined the Supplier Ethical Data Exchange (SEDEX) in 2008 and we continually monitor our supply chain and submit the relevant information into their database. SEDEX aims to provide a secure database for companies to store and share ethical data. This allows us to link the supplier data to the customer enabling transparency in our supply chain.
It's very important to Dimensions that our workforce is also aware of our ethical trading values and what they stand for. Our membership to organisations are represented at Director Level within Dimensions. Our staff, and indeed some of our clients have attended training and workshops with trade associations in order to share best practice and learn from other members.
Purchasers that do not take ethical considerations into consideration when choosing their suppliers are putting their brand reputation at risk. Consumers are increasingly aware of the ethical cost of global sourcing, and are putting higher value on ethical practices and the brands that show their dedication to ethical trading.
We are dedicated to achieving best possible practices and services. As brand guardians for major companies, we dedicate ourselves to ethical practices within our supply chain so our clients can buy with confidence. We hold ourselves accountable to the highest industry standards, and you can be assured of total transparency.
If you want to ensure your uniform is made to the highest standards with ethical transparency, we'd love to talk to you. Call us on: 01332 697045 or email us at: hello@dimensions.co.uk