Style Guide: Christmas Markets
Posted on 09 November, 2017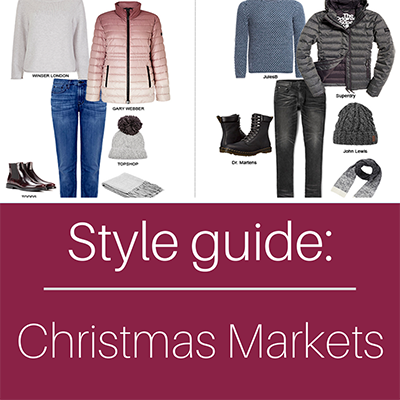 ​With a chill and the smell of roasted chestnuts in the air, and Mariah Carey starting to play on the radio, it's the time of year that leaves some full of festive cheer, constantly humming a faint rendition of jingle bells and others shaking their heads muttering "Bah humbug!" Whatever your feelings about the festive season it's hard not to enjoy Christmas market!
We love helping you love how you look, and that's not just at work. So we've put together a style guide to keep you looking and feeling at your best whilst you're sampling all the Christmas cheer that the Christmas Markets have to offer!
This style guide, featuring outfits chosen by our very own designers Lydia Gill and Melanie Bishop shows that you really can dress for warmth and comfort and still stay on trend.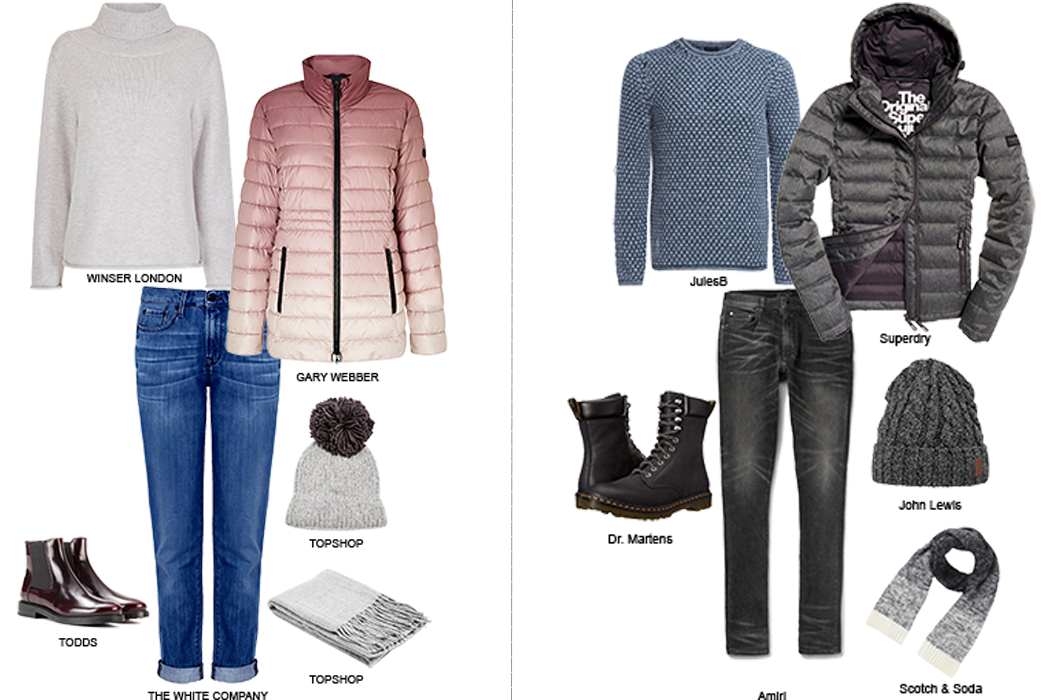 Puffer jackets made their comeback in AW16 where they featured in Balenciaga's catwalk show, making it clear the Puffer jacket trend is one that isn't going anywhere. The Ombre trend is also one that's seen everywhere right now, from hair to nails to clothing, and this pink to white ombre puffer jacket is perfectly on trend. Puffer jackets don't just look stylish, they offer the warmth and insulation that you'll need to keep warm whilst walking round open air Christmas markets.
Pom Pom hats for women is a trend that's exploded in recent months, with high street giant Topshop reporting a 100% boost in their sales of anything pompom related. From Cara Delevingne's Fendi bag bug, to the pom pom heels at Gucci's winter show it's a dead cert that pom poms will feature heavily on the high street this Christmas. For men, if you're a little reluctant to try the pom pom hat, this charcoal hat from John Lewis keeps you comfortably on trend.
Of course, if you're traipsing around Christmas markets on a frosty weekend, you don't want to be shivering in fabric Converse, or teetering on sky high heels. Dr Martens have been around since 1947 and have proved themselves again and again, making them a staple wardrobe choice for men. For ladies, Chelsea boots are massively popular with everyone from Royalty to Rock Stars, they've been in fashion since 1851 and show no signs of disappearing. Besides being on trend, they're also comfortable, a rarity in women's footwear!
Of course, no Christmas ensemble is complete without a jumper and jeans combo. For extra warmth, this polo neck jumper from Winser London keeps you stylish, and warm. A pair of jeans, a staple in most wardrobes are fashionable yet functional and can take you from Christmas Market to Christmas tipple in a jiffy!
For workwear you want to be seen in, call us on: 01332 856 800 or email us on: hello@dimensions.co.uk