Greenery - Pantone Colour of The Year 2017
Posted on 05 December, 2017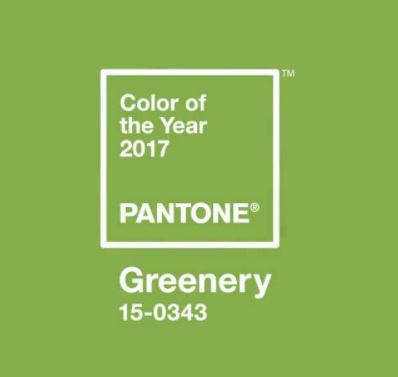 Since the year 2000, color giant Pantone has annually picked a shade to be their Color of the Year. The announcement, which occurs in early December, is a hotly anticipated event in the clothing world, and often produces a great deal of commentary and controversy. This article takes a reflective look back at 2017's shade of the year: Greenery. The Pantone colour of the year for 2017 was Greenery 15-0343.
We wrote about the importance of the colour in uniform back in 2016. Green is typically a colour to represent growth, vitality and the environment, and is perfect for industries associated with the outdoors such as landscapers or natural products such as greengrocers. An example of a classic green uniform is Asda, whose uniform is instantly recognisable and the colour a carefully chosen reflection of their fresh produce. Pets at Home also have a green uniform, this reflects that they sell products aimed at not just animals, but nature. Unlike other colours, green has very few negative connotations and has been shown to inspire creativity and productivity, as it is a restful colour for eyes.
According to Pantone, their chosen shade Greenery "is symbolic of new beginnings. Greenery is a fresh and zesty yellow-green shade that evokes the first days of spring when nature's greens revive, restore and renew. Illustrative of flourishing foliage and the lushness of the great outdoors, the fortifying attributes of Greenery signals consumers to take a deep breath, oxygenate and reinvigorate."
The predictions by Pantone that shades of green would feature heavily in the fashion world were correct and the colour green did feature heavily on the catwalks AW17, with designers Fendi, E Tautz, Craig Green, Missoni and Valentino all featuring a moss shade of green for their gents collection. The true beauty of green in clothing is that it lends itself to all skin tones and is universally flattering.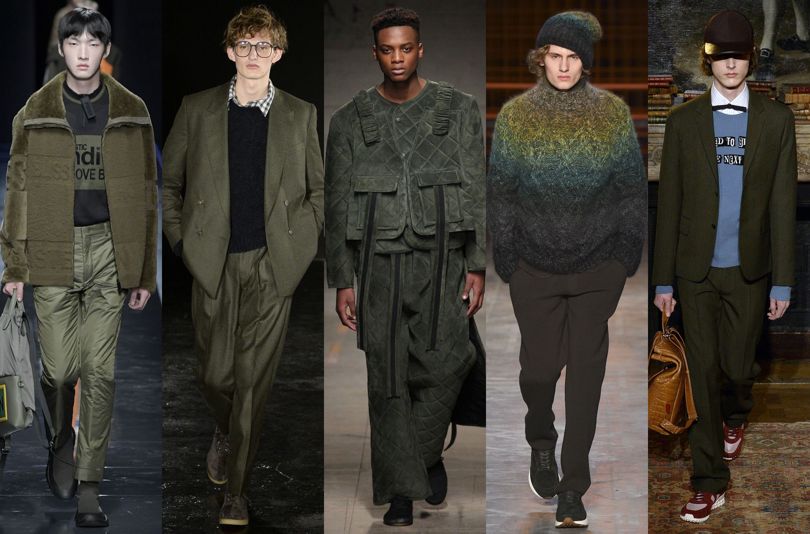 Green and the Pantone Greenery is "natures neutral" and spans across the seasons, lending itself to many colour combination from moody greys to pinks and purples. A green colour palette easily crosses industries from retail to beauty to logistics.
For a uniform that turns heads get in touch with the experts today, call us on 01332 856 800 or email us at hello@dimensions.co.uk