5 minutes with… Logistics
Posted on 21 February, 2017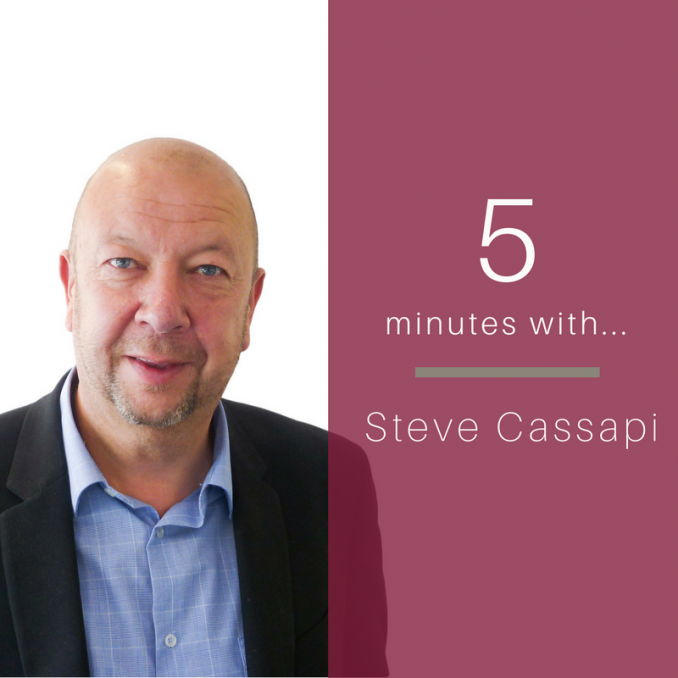 This month we have spoken to Steve Cassapi, MWUK's Logistics Director, to find out about his main daily duties, what his favourite part of his job is and what his top tips for succeeding in Logistics are…
How long have you been working at Dimensions?
I have worked for Dimensions (MWUK Ltd) for over twenty years.
How has the world of Logistics changed since you started?
Working in Logistics and Warehousing Distribution for over 30 years, I have seen plenty of change. However, the main three I pick out are: incredible development in Warehouse Management Systems, the total recognition of the importance of Logistics within retail and service based businesses and the reduction of delivery lead times and preciseness of deliveries.
What has been the highlight of your career so far?
Again, there are three that stand out, those being: being involved in the original management buyout of Dimensions, the integration of Alexandra into the business, at the same time as running three major roll outs simultaneously and the development of the world class team I have around me today.
What are your main daily duties?
My main daily duties involve the running of the following, where I play both a tactical and strategic role:
- General distribution operations, including: receipts of goods, inventory management (circa 7 million items), pick, pack and despatch (350k items a week) and reverse logistics and returns.
- The inbound logistics operation and all custom impacts
- Customisation operation
- Company compliance such as: ISO 9000, ISO 14001, ISO 27001 and Health and Safety.
Which part of your job do you enjoy the most?
Watching people develop and grow and creating an environment for people to express themselves and their ideas.
What important changes are you anticipating in the next few years?
The UK national living wage will impact costs, so logistic operations will have to further challenge things like automation and innovation to mitigate such impact.
What is the most challenging part of your job?
Planning for such variable demands in terms of daily volumes and responding to ever changing customer needs, whilst keeping the cost points in check.
How much do external factors affect your approach to Logistics?
External factors play a major part in logistics, I have already mentioned the national living wage, but a volatile oil and international freight industry also lend themselves to challenging times.
Is there a time of year that is busiest for you?
Our busy times usually run in line with retail peaks.
What are your top tips for succeeding in Logistics?
You need to be very structured in your day job but always have an openness for change. The industry is evolving day by day with both new technology and customer demands, so you need to be adaptable and able to embrace change.