5 minutes with… HR
Posted on 05 April, 2017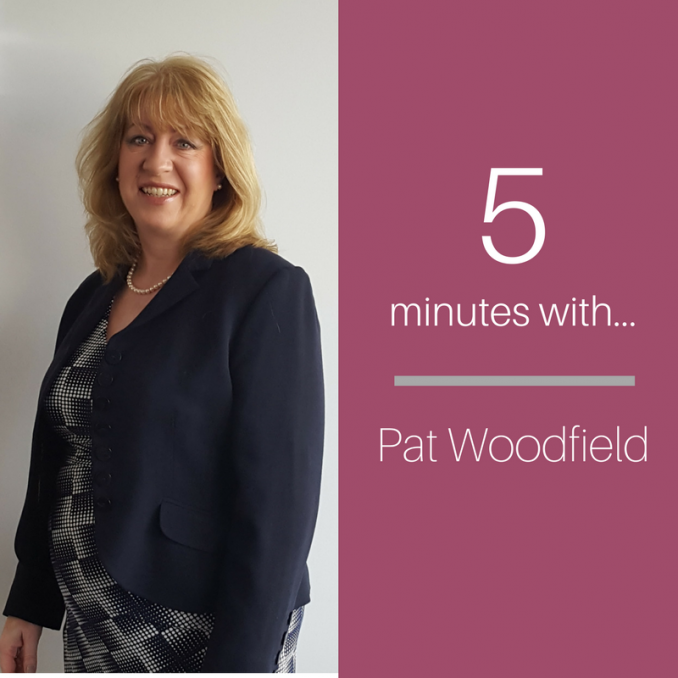 This month, we've been speaking to Pat Woodfield, HR Director for the MWUK Group. As a Shared Service, Pat leads the HR function at Dimensions, Alexandra and Yaffy. We asked her about Dimensions' company culture, the secret to staff retention and the key HR focuses for 2017…
How long have you been working at Dimensions?
I joined MWUK Limited in December 2015. Dimensions is one of the companies within the Group, along with Alexandra and Yaffy; HR is one of the Group's 'Shared Services'.
How would you describe Dimensions' company culture?
Big company ambitions and expectations, but with the friendliness and attention to detail that you would expect of a small company – and they do love a good party!
How is Dimensions different to other companies that you have worked with in the past?
I have worked largely within a professional services environment so it has been a move to providing a product rather than just a service. There are fewer rules and regulations – but overall there are more similarities than differences.
A number of our staff have been working here for over 20 years, how does Dimensions ensure retention of staff?
Good people are valued and there are opportunities to develop and to grow individual careers. There are also some great supportive working relationships, where people are encouraged and appreciated for the skills that they bring. Long service is recognised, as is good performance or where individuals have gone the extra mile.
Everyone has the opportunity to contribute to the business by making suggestions, participating in team events and being involved in business improvement processes. Annual PDRs provide an opportunity to provide feedback and make plans for the individual.
What are the most significant changes to have happened within HR in the past year?
We have re-organised the function from HR Advisers where their role was largely reactive, to an HR Business Partnering model. This means that our HR specialists are integrated into the business, providing proactive support and anticipating business needs.
How much do external factors affect your approach to HR?
Employment legislation impacts some things, but a greater influence is the economic drivers and expectations which come from the UK, US and as a result of Brexit.
What are the main HR initiatives you are proud of at Dimensions?
The introduction of Learning & Development as a function during 2016. This has had an impact on every role in the business. The new HR system is beginning to change our workflows, enabling the HR Business Partners to spend more time with their internal customers.
The change within our policies and handbooks with regard to tone of voice has also had a very positive impact in terms of reactions from our people.
What is the single most rewarding aspect of your role?
When people say thank you.
What do you think is the key to being a successful HR Director?
Leadership, which I consider to be about change, and about taking an organisation or group of people from where they are now to where they need to be.
What is your key focus for 2017?
Improve flexible working practices, harmonisation and simplification – in short, continue making this a great place to work.