5 minutes with… Design
Posted on 17 January, 2017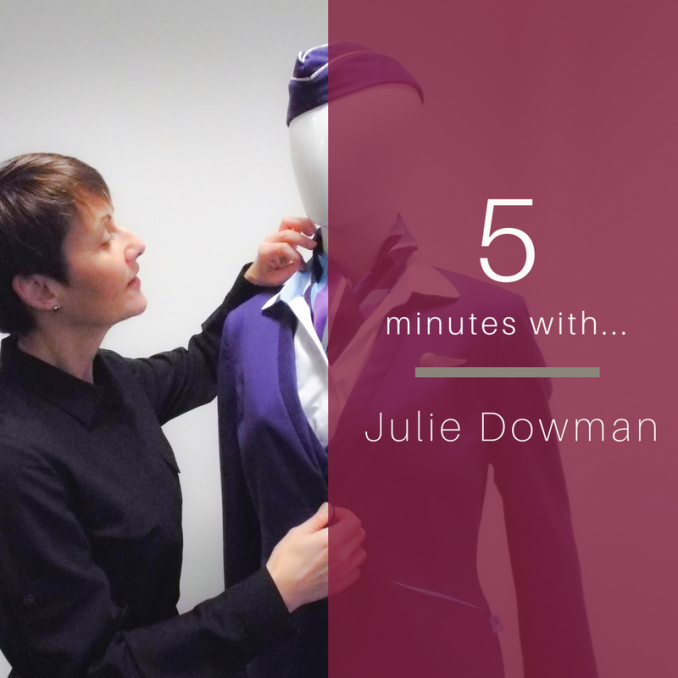 This month we spoke to Julie Dowman, Dimensions' Head of Design, to find out a bit more about how much fashion trends affect the team's approach to corporatewear design, as well as what important changes they are anticipating in the next few years…
How long have you been working at Dimensions?
About 14 years.
How has the world of Design changed since you started?
As designers, we have realised the importance of listening to wearers' views and recognise that staff engagement is key to a productive workforce. This influences the way that we approach the design process, with the results being most definitely more positive.
Which part of the Design process do you enjoy the most?
Research. The best results are usually attained when the hard work is put in at the start, in the form of research. It's always interesting to see how other companies view themselves and what their projected outlook of the future will be. Wearers should be and are at the heart of any pioneering design.
What has been the highlight of your time at Dimensions so far?
Constant evolvement. Helping to grow the business from where it was to where it is now and the small steps we are taking to venture into international markets is exciting and inspiring.
What important changes are you anticipating in the next few years?
The development of wearable technology and how this will be embraced in a corporate market.
Which departments do you work most closely with?
New Business, Account Management and Technical.
How much do fashion trends affect your approach to corporatewear design?
100%. For example, the global move towards gender neutral garments reflects our attitude towards a changing world and our evolution as flexible designers.
Describe the Dimensions' Design team in two words.
Visionary and unique.