5 minutes with… New Business Development
Posted on 10 November, 2016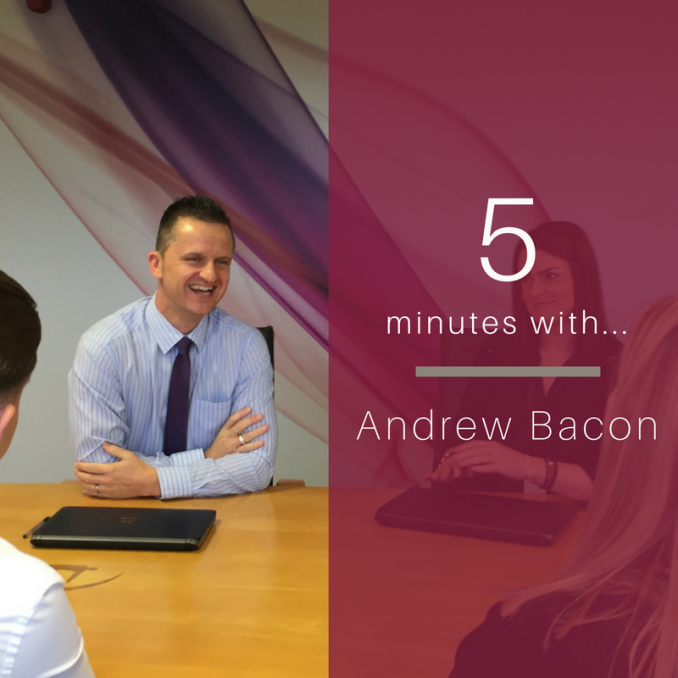 In the first of our '5 minutes with…' series, we caught up with Andrew Bacon, who leads the New Business Development team here at Dimensions, to talk about what has changed, what the current focus is and what the future expectations are in the world of New Business Development…
How long have you been working at Dimensions?
Nearly 13 years! I started as Sales Assistant and have been fortunate enough to have had the opportunity to progress within Dimensions and now lead the New Business team.
How has the world of New Business Development changed since you started?
When I first started, all tenders had to be submitted by hard copy and on many occasions, two or three copies would be needed! How things have changed… 99% of tenders are now uploaded through online portals. I would also say time restrictions, as many tenders now run to tighter deadlines.
As a team, we combat this by being proactive both in building relationships early and in our approach to projects. Technological advances have also helped, as we can now use the Internet for more digital interaction, rather than just face-to-face. This means that we can provide information and interact with prospective clients on a more regular and timely basis.
Which part of New Business Development/ the tender process do you enjoy the most?
Building new relationships, as well as the competitive nature of the role.
What important changes are you anticipating in the next few years?
The continuation of the digital age offering flexibility of ways for people to do business with Dimensions. We are also looking forward to seeing how technology will incorporate itself into the clothes that we wear on a daily basis…
At Dimensions, we are continuously carrying out extensive research into innovative wearable technology and its importance within the corporate wear industry. We know that it can offer benefits to the well-being and lifestyles of its wearers, so we are really excited to see how this will develop over the next few years and pass the advantages onto prospective clients.
What is the most common misconception about New Business Development?
That it is the same as sales, especially as a common misconception surrounding sales people is that they over promise and under deliver. We don't believe in that approach – it's about putting ourselves into our potential clients' shoes and taking a consultative approach to business development, by building a robust and deliverable solution.
Which departments do you work most closely with?
All of them, as it's important that we bring in the operational specialists at the right time within the tender project, to demonstrate to prospective clients what we have to offer as a business. Personally, I like the creative side of our business, as seeing the Design team produce great and inspiring designs gives you a real buzz. I also love getting into the detail with our dedicated Sourcing team, identifying the best routes in order to deliver the best value and service for our clients.
What is the longest amount of time that you have ever worked on a project tender before closing?
2 years!
How have external factors affected your approach to New Business Development?
With cost pressures mounting due to the economic climate, we have to think differently. We cannot rely on traditional garment savings by sourcing cheaper products, because eventually this will have an impact on the overall quality, thus affecting the lifecycle of the item and having false cost economy.
We have to strike a balance and offer flexibility to our clients. Managing our clients' costs down to individual wearer level has to be a must. At the end of the day, we are managing their money!
What is the main focus for New Business Development?
Delivering a great wearer experience is top of the agenda for us and this covers the full experience from order placement, through to receiving their goods and wearing our products.
What are your top tips for succeeding in New Business Development?
Be a good listener and do your research so that you understand the prospective client's requirements and challenges, to make sure that your proposal is tailored to their needs and adds value… One size does not fit all!