Grosvenor Casino hosts charity golf day!
Client: Grosvenor Casinos
Dimensions are more than a uniform supplier, and we are always looking for ways to support our clients. Most recently the Dimensions team were pleased to support our valued client Grosvenor Casinos with their charity golf day.
This support will benefit the Carers Trust, the UK's largest charity for carers. Carers Trust works to improve support, services and recognition for anyone living with the challenges of caring, unpaid, for a family member or friend. With over 170 network partners, including care schemes and carers centres, they aim to ensure that information, advice and practical support are available to all carers across the UK.
Celebrities Mike Tindall, Steve Cram and Darren Gough were in attendance at the golfing event held at The Belfry. The weather shone through on the 133 players who were all attired in a Dimensions supplied polo shirt, Team Dimensions were absolutely delighted and came a fantastic 12th place against stiff competition !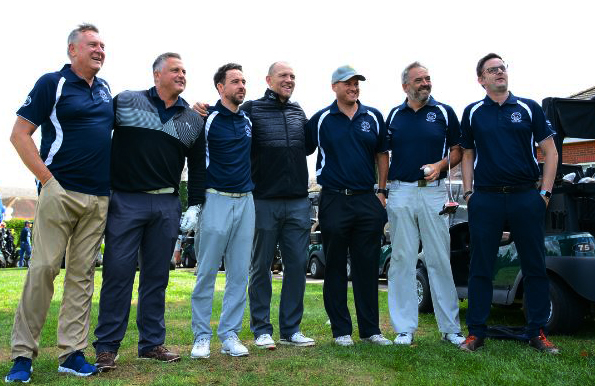 Account Manager Gary Webster said; "A fantastic day was had by all of us at Dimensions, and it's great to support Grosvenor's amazing work with the Carers Trust, a wonderful charity that does so much for so many people. We like to help where we can when it comes to our clients' charity events and we're already looking forward to next time!"