Record breaking fundraising day for Dimensions' Purchasing team!
Posted on 29 February, 2016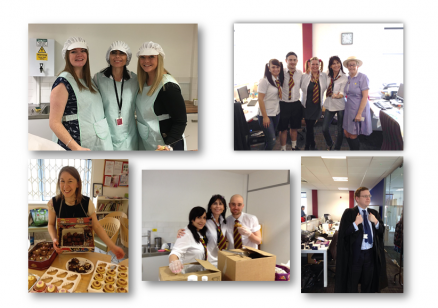 Friday 26th February was a record breaking fundraising day at Dimensions, with a staggering £11,092 raised for our chosen charities, Cancer Research UK and Glory Friendship Social Welfare Organisation.
Our purchasing team was in charge this time and put on a wonderful 'back to school' themed fundraising day which included serving hot breakfasts and lunch (pudding and custard), exams (a quiz) and awards (a raffle), as well as PE in the form of a hula hoop challenge!
A huge thank you to everyone who contributed to raising this amazing amount of money for charity. The total amount of funds raised for the charities since last July now stands at over £22,000!
Next up is the Sales, Marketing and HR teams' turn to join forces and see how much money they can raise at the end of April.